Socio Story got covered by Zee News !
by Prajjwal
March 6, 2020, 2:52 p.m.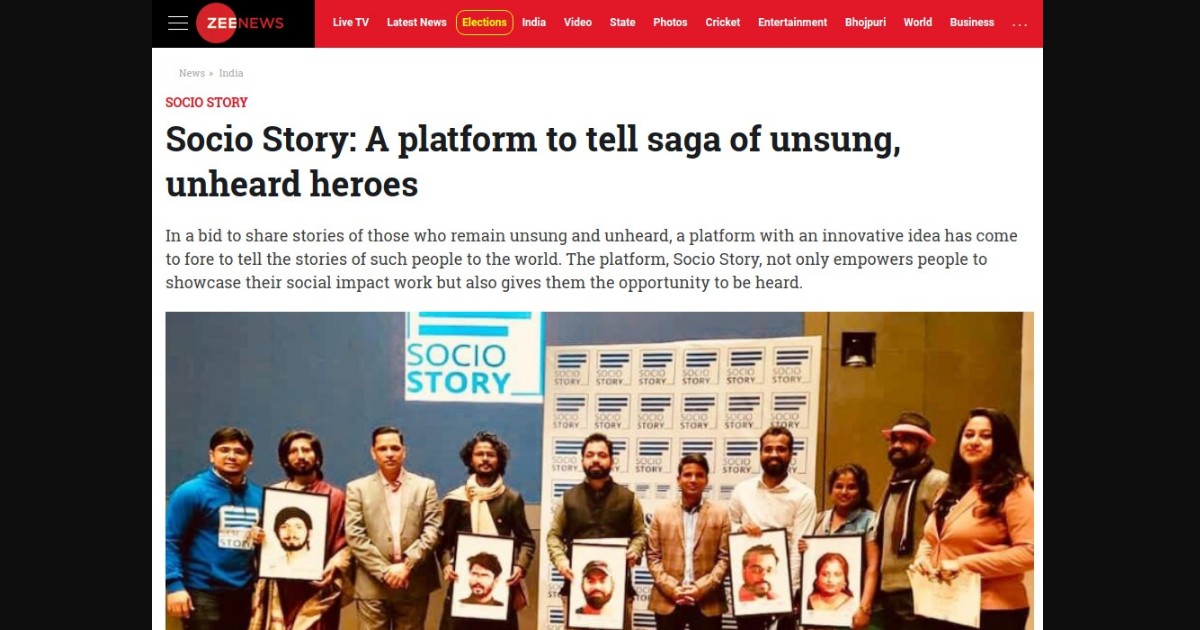 We are glad to share that Zee News has covered Socio Story.
Here is an excerpt from the article :
In a bid to share stories of those who remain unsung and unheard, a platform with an innovative idea has come to fore to tell the stories of such people to the world. The platform, Socio Story, not only empowers people to showcase their social impact work but also gives them the opportunity to be heard.
The initiative, by Manoj Pachauri, is open for anyone to speak and share. Their stories could be about anything from innovation, creativity, leadership, education, or any othe...
Read the Full Article on Zee News' Website
Share on Koo