A platform for People with Disabilities to be 'out and about'
Oct. 23, 2020, 4:04 p.m.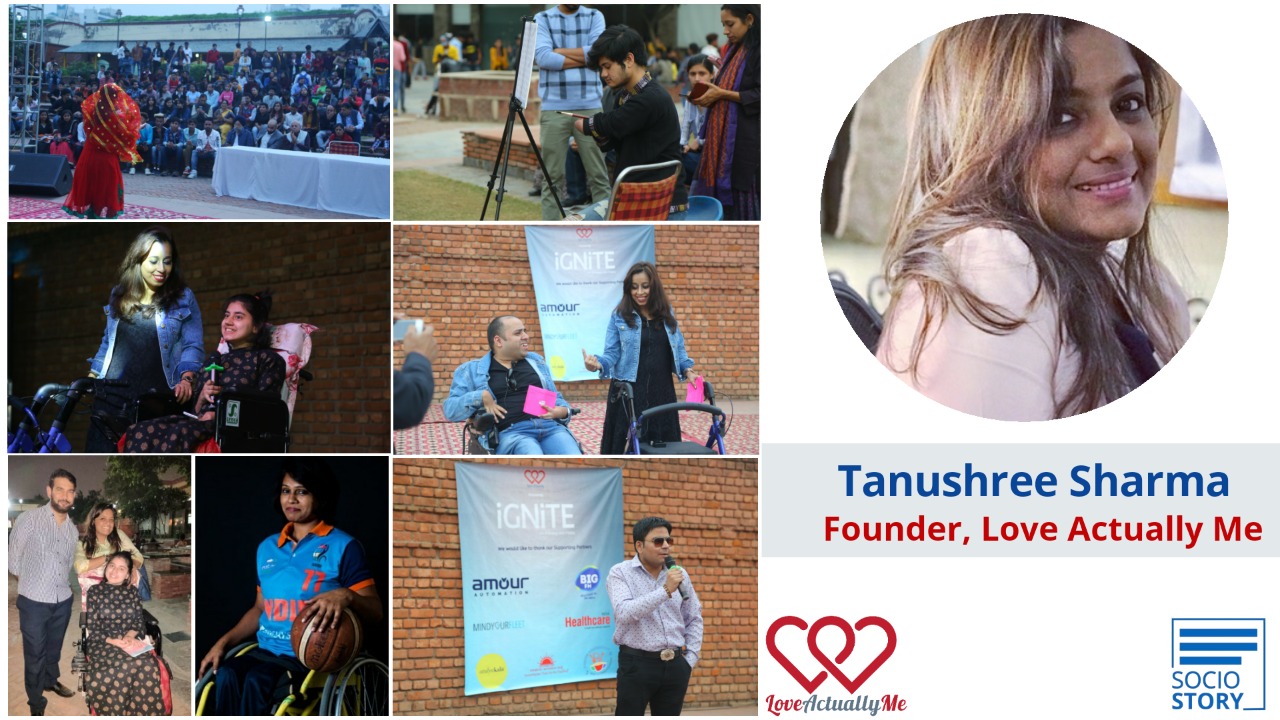 By: Reshma Jain
Stephen Hawking once said, "However difficult life may seem, there is always something you can do and succeed at." Of course, it implies to each and every human being on this planet. But when we come across People with Disability (PWD), what is the first thought that flashes our mind? Some of us would think that they are helpless, incapable, etc; while the others term them as handicapped, victim, unfortunate and so on. We try to sympathise, empathise and then…? Before we judge them, do we ever think about their potential, determination, courage and other qualities they possess? Do we accept them the way they are? Unfortunately, it is very rare. To bridge this gap and to prove that disability is not a deterrent to achieve anything in life, Socio Story brings to you an interesting read.
Ability, Courage and Perseverance is what defines the human spirit and no disability can steal it away. Hence, a group of like-minded individuals joined hands together to provide a platform to People with Disability (PWD). Founded by Tanushree Sharma, a group of like-minded people came together with a novel initiative and designed an app called 'Love Actually Me'. The core idea of this initiative is to bring inclusivity and equality along with behavioural change among the PWDs. The aim is to encourage people with disabilities to be out and about talking about themselves, support and encourage others through programmes that are executed through online and offline initiatives.
Tanushree had personally dealt with PWD family members and she had experienced closely the lifestyle they lead. Pondering over the life paradigm, Tanushree took a call. She thought why not create a platform where people can connect with others without prejudice and foster inclusivity as well as equality.
One of the major myths is that PWDs need our pity and sympathy, but the fact is they need opportunities and acceptability. Thanks to the preconceptions of society and the stigma around PWDs, we don't intend to see beyond their disability. They would like to be heard and people should talk to them instead of avoiding them. They are equally talented and have enough potential as any of us.
Speaking to Socio Story, Tanushree, said, "One of the main issues is lack of communication and preconceived notions about PWDs. The app we have created will aid PWDs to communicate with others to become friends or connect with professionals. Communication can help us in bridging the gaps and bring acceptability. Our app will have features that will make it accessible for PWDs to communicate conveniently."
"When it comes to offline, we do events like 'iGNiTE'- an event where PWDs and able people share the stage and foster inclusivity and equality. We are also nurturing a few PWDs on their professional front," added Tanushree.
Stating that Disability is a matter of perception, Tanushree said, "iGNiTE in Delhi in 2019 was the biggest turn around for us and performers. More than 3,000+ able crowd witnessed the performance of the talented PWDs and some of them had their fan moment. It was an overwhelming feeling for us to see the excitement from both the ends. People started recognizing these individuals, the best moment was when people appreciated the efforts. iGNiTE2.0 was our first online activity during Covid-19 which witnessed 10k+ viewers appreciating performers from pan India."
People with disabilities usually find it hard to form friendships or relationships. It could be due to a sense of awkwardness, low confidence and health issues, shares Geeta Chouhan, an International wheelchair basketball player from Mumbai. "Although I aspired to represent my state in various championships, there was always a financial constraint. Through the team members of Love Actually Me, I received sponsorships which helped in representing and winning a few medals in basketball championships," stated Geeta.
Tanushree who is a part of the SPTBI (Sardar Patel Technology Business Incubator) expert committee said that they are planning to invite PWD entrepreneurs to come up with business ideas. "We partnered with NAMAN Angels India Foundation to fund any PWD entrepreneur seeking out funding. The next plan in the pipeline is placing our iGNiTE event in various cities to bring awareness," concluded Tanushree, adding that she aims to create a community for the PWDs which will help them break out of their shells.
Important : If you are making an impact in the world, Please send us your story at : manoj@sociostory.in and we will try to cover you.