A world without any borders- 'No Passport Control' released by Perseverance Records
July 30, 2021, 9:18 p.m.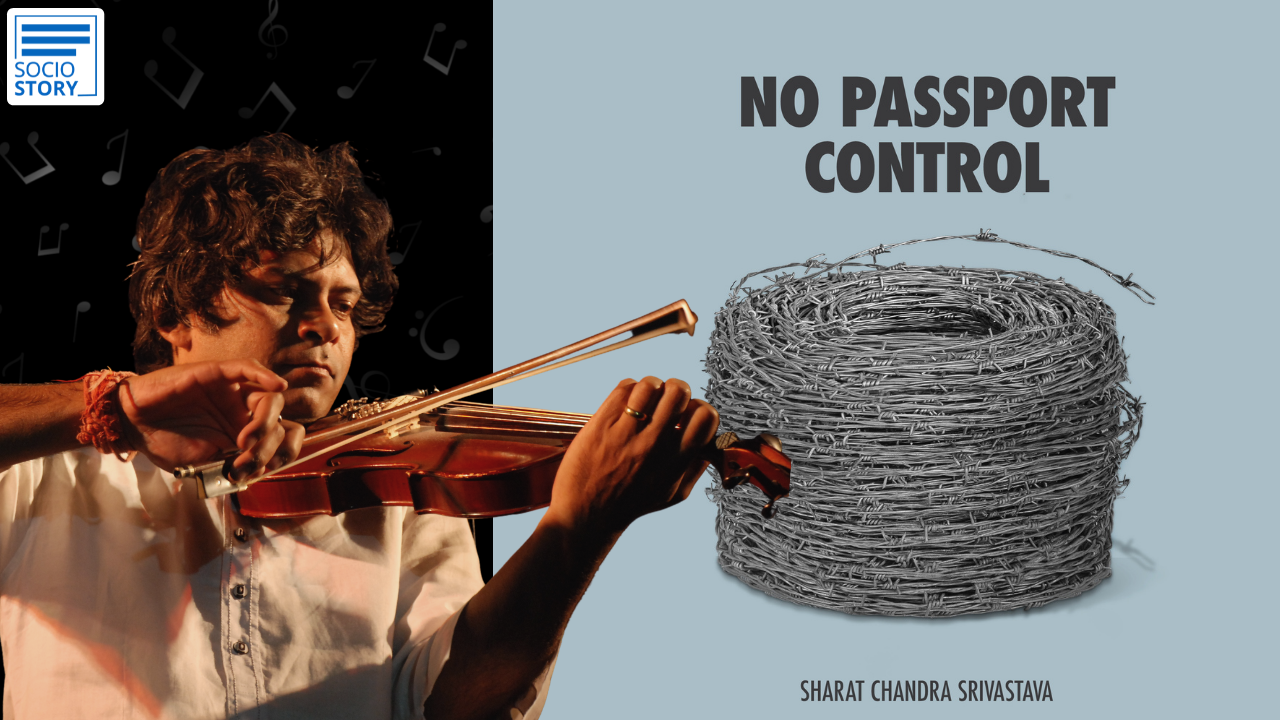 By:Reshma Jain
The Covid pandemic brought life to a grinding halt. With borders sealed, many people were left stranded in different parts of the world while the others waited to unite with their near and dear ones. In such distressing times, musicians and artistes across the globe worked relentlessly to spread positivity and hope because most of them believe that music is a beautiful language and a powerful tool that brings people close to each other.
One special album which was released last month is called 'No Passport Control' where musicians across the world have collaborated to spread a message about a world without any borders. This album features 10 songs and all of them have been inspired by people across the globe.
Indian violinist, composer and recording artist Sharat Chandra Srivastava currently with Mrigya (a musical band) teamed up with American Jazz musician, composer and producer Dennis Dreith to create a unique blend of Jazz and World Music in an 'East Meets West tour de force' featuring an international cast of stellar musicians.
In an interaction with Socio Story, Srivastava said, "This is a very special song which speaks to a world without borders. We are all living on this beautiful planet as one family and look forward to a time when we all will be free to explore, meet new people, understand their cultures, habits, food and share love towards each other. For us as musicians we have only one language which is music and music is love. This song has so many musicians from India, America and Europe - all from different walks of life, who come together merging into this song to become one. This song is about freedom, care, compassion, love for each one of us living on this beautiful planet. In today's times we see so many unpleasant things going around everywhere, so this song is a message, a plea, a prayer to the world to open all the borders to spread love."
In his career performing for almost 35 years and touring the world over, Srivastava learnt that music is such a beautiful language that brings people close to each other. It all started when he first met Dennis Dreith, the great musician/composer/ producer in Los Angeles in 2016. In early 2018, Dennis helped Srivastava get an album record deal with Perseverance Records LA. From then on, the work started and they came up with this song and album title called 'No Passport Control' where they are talking about a world without any borders.
"All the songs are very special and very close to my heart, and it features my brothers and sisters from India, USA, Slovenia, Scotland, Brazil and Holland, including my son Raghav. All this is because of my Guru my Grandfather Pt. Joi Srivastava who gave me a rare understanding of Indian classical music from my childhood. We hope that these tough times are over soon and there will be a bright tomorrow," added Srivastava.
Musician Dennis Dreith, said, "We recorded keyboards in my studio in Los Angeles, tabla and violin in New Delhi to record, then back to LA to record Vinnie Colaiuta on drums, then sent the track to Scotland record percussion in Glasgow, then back to LA to record a Slovenian pianist and a Slovenian vocalist. If this does not qualify as World Music, I don't know what will."
Musical artiste Katja Koren, said, "No Passport Control is a song that idealizes the human state of mind. Writing songs about the world with no borders is easy, co-writing with my friends and wonderful musicians from all over the world was even easier. As creative beings we are like bridges between different cultures, sharing the same passion and understanding and the title of the song is a great description of what we are hoping for. The best part of it is that a world with no limits already exists online, as we discovered in the process of creating it."
Important : If you are making an impact in the world, Please send us your story at : manoj@sociostory.in and we will try to cover you.