Akarsh started helping others when he was just 13 years old and now runs an NGO that has helped thousands of people
March 6, 2020, 2:15 p.m.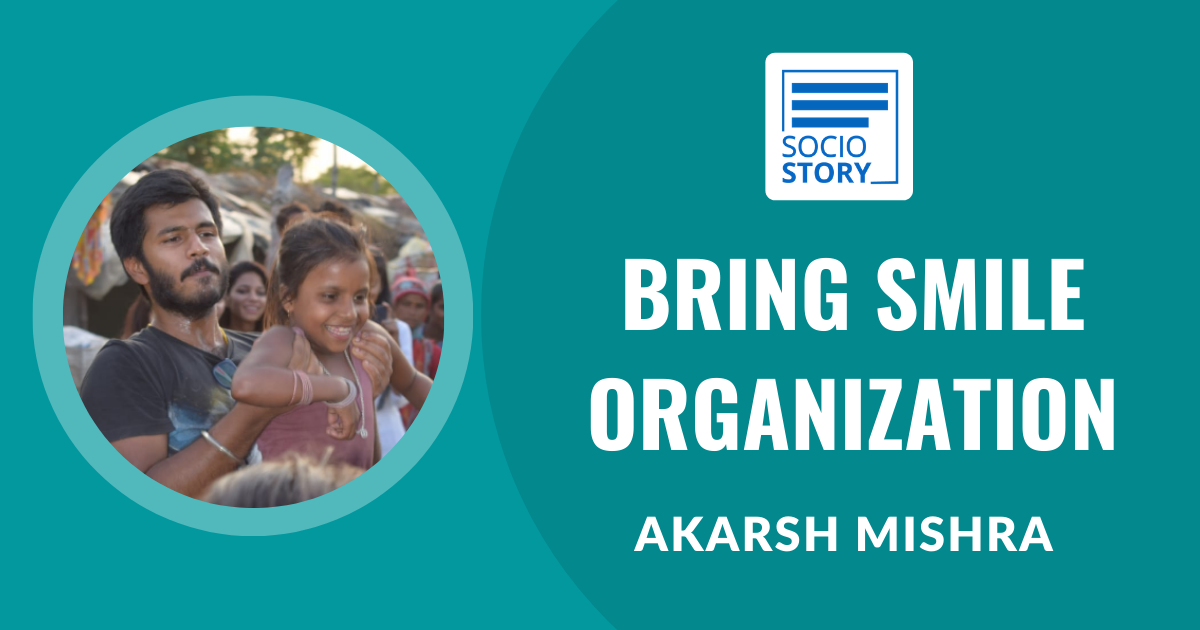 SELFLESS SERVICE TOWARDS HUMANITY FROM A TENDER AGE OF 13
Countless souls are starving to death around each corners of the world. There are numerous who gets affected because of natural calamities like drought, flood and landslide...but have we thought of giving assistance to the needy? Plethora of questions like how can we make a difference, where to get the money and how to reach them will immediately pop into our minds! But as they say, where there's a will there's a way - Akarsh Mishra from Orai, a small city of Uttar Pradesh stands a true example to the same who despite belonging to a middle class family and being a school student too, collected his pocket money to help the child labourers and kids from slum. And his journey to dedicate his acumen and life started from then onwards…..
By: Harshima Sharma
Here's his story that has illuminated thousands of life through his venture Bring Smile Organization. It all started when Akarsh and his friends on their way to school - used to come across begging kids, child labourers and the misery in slums really disturbed him.
"There this idea came to my mind, what if I use my pocket money to assist these underprivileged children. Then I was just 13 year old. Initially, we started with a small group, who would contribute some amount from their pocket money, which was donated to poor children. Soon the group swelled to 50 and currently there are more than 350 volunteers across different cities and towns in northern and central India, and more than 150 active members/contributors. In recent past organization has partnered with E-summit HBTU, Unmulan foundation, NIRMANA social cub of SHUATS Prayagraj, and many other social clubs and NGOs, "quotes Akarsh Mishra, the Founder of BSO.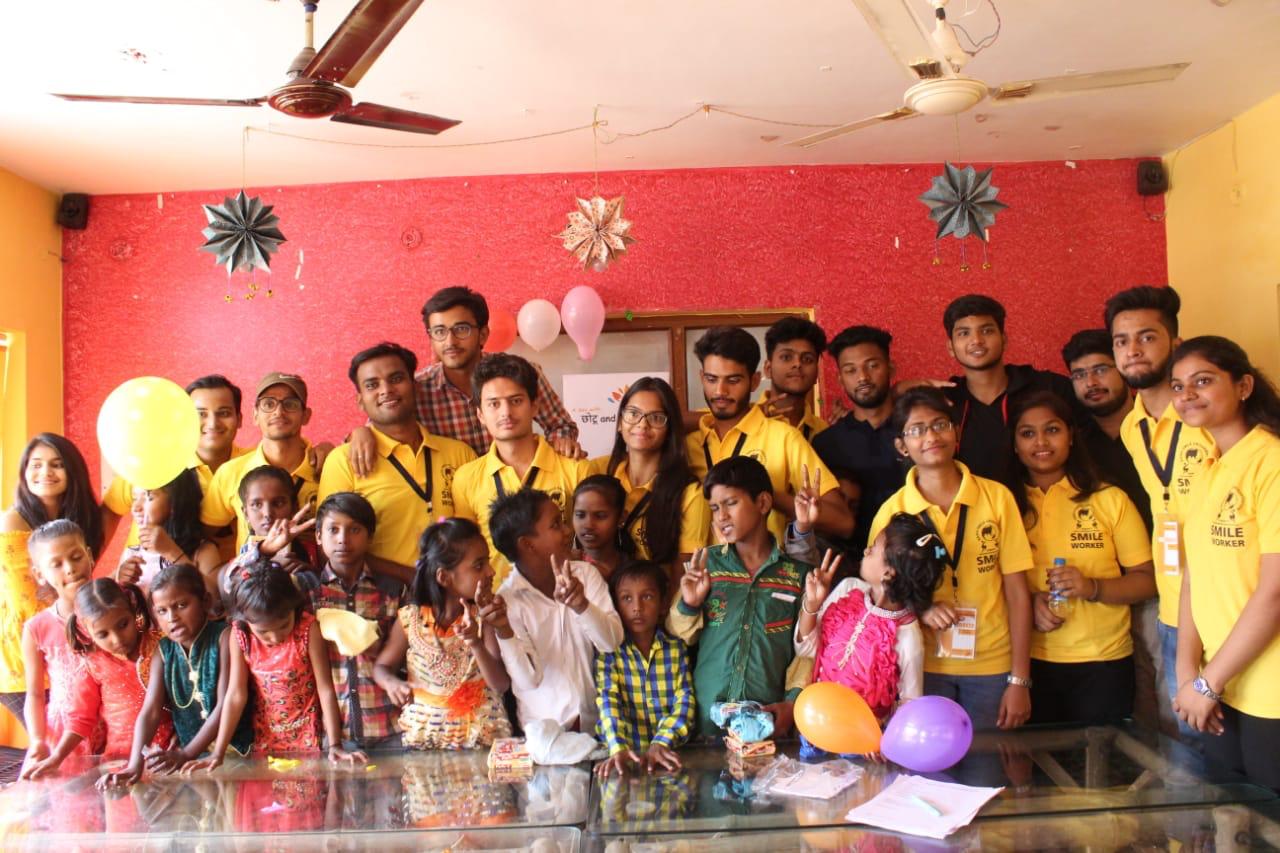 Established on 11th August 2012 this organization is more than a typical NGO. This is a self-funding network of students countrywide including various schools plus prestigious colleges of different streams which are all united to serve mankind and for making an attempt to bring smiles on faces which have almost forgotten the meaning of happiness and peace. Through its various charity programs, events and campaigns, organization has become a gleam of hope for much unfortunate and miserable life during their darkest hour of grief. Either it's the malnutrition hit kids, physically challenged, the unheard voices of women or any victims of a natural disaster or adversity BSO always stand beside and help them to farthest extent possible.
Akarsh first started with a Blind School in the city of Orai because he wanted to make a vision for change and overall development. He then moved ahead and started numerous charitable events for beggars, slum kids, physically challenged and underprivileged communities periodically.
"Bring Smile organization is working on two parallels, a sustainable system involving the most efficient usage of our resources and commodities, and an ideological revolution including educational reforms. For same we are trying to reach and help remotest and most deprived sections of society while in parallel working on youth mobilization for same," says Akarsh.
Yet the best initiative taken by BSO is the Relief Campaign it started in the name of "Rahat- hands for Relief ". This campaign is concerned on "relief activities" during extreme summers, droughts, floods or any natural calamity or disaster. Usually, there's lot of delay in providing them with relief kits and assistance after any natural calamity. In order to stop this delay and to be prepared in advance, Akarsh starts collecting relief materials in advance especially before extreme summers and extreme winters. He then distributes the same to underprivileged people from villages and slums in the name of Rahat- Hands for Relief Kits. Apart from these, he has already collected materials in order to provide aid in case of any natural disaster! " The problem is calamity can struck all of a sudden and usually there's a delay in proving relief materials, so it's better to be prepared for it in advance, this is the reason I've collected all the processed materials and kept over 5,000 relief kits handy in our storage" opines Akarsh.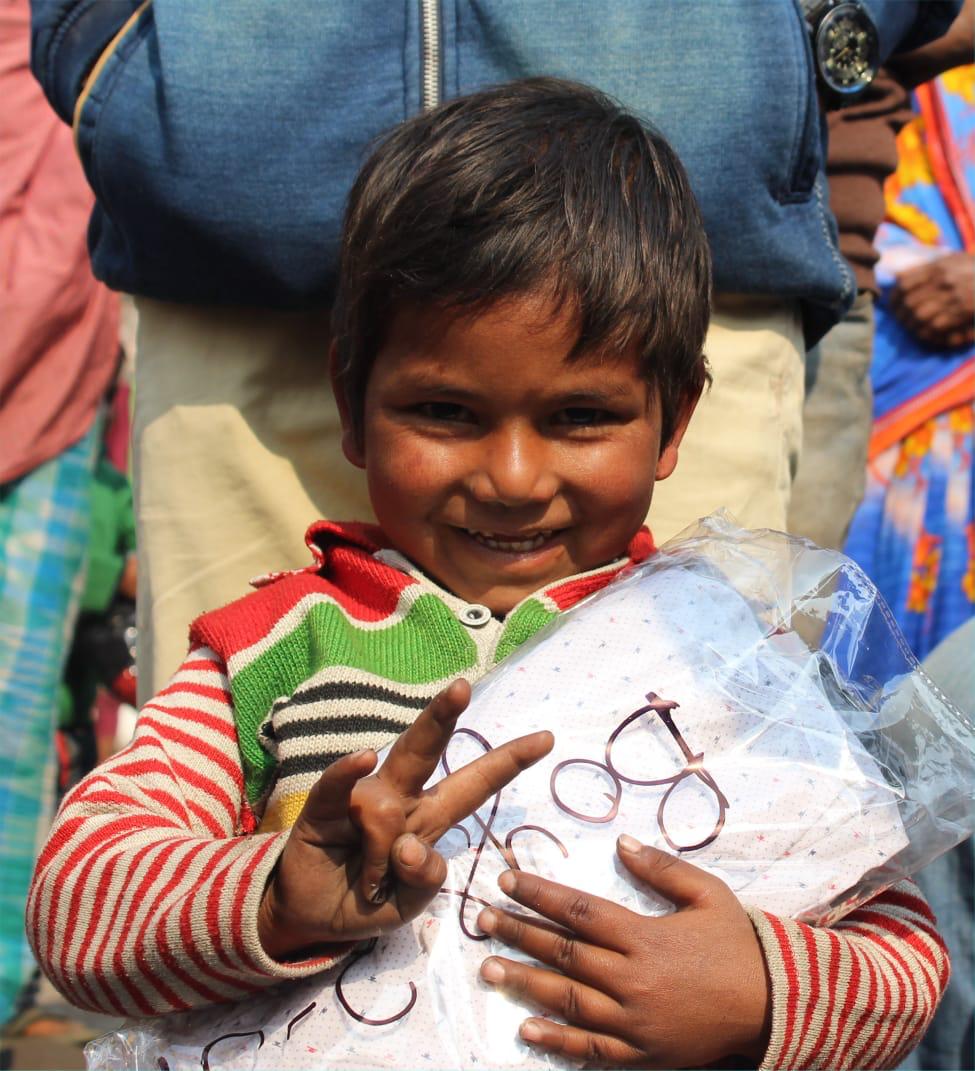 In last 3 years under this campaign, BSO has helped more than 5000 people in cities like Kanpur, Lucknow, Orai, Jhansi, Prayagraj, Bhopal etc. Organization has distributed more than 7000 clothes (including woollens and blankets), 8.5 metric tons of dry ration and other necessary goods under the relief activities.
Bring Smile Organization is more of a family as compared to other type of typical NGOs. Every smileworker is moving ahead to make positive difference in this world, as they believe that you can't build a peaceful world on empty stomachs and human misery.
BSO is a student-run organization structured in a way that it serves as a platform to pool different skills of youth (students) for social cause. Where a CS engineering student develop technical support and on the other hand fine arts student design creative content, volunteering their respective skills. By this they can serve the needy and at the same time follow their passion for their respective profession, says Akarsh. The organization focuses on providing every possible help to the disabled. Charity events for slum and roadside settlement population; is kept in mind too. Promotion of education, moral and ethical values and mentorship is the focus too. Every member of BSO is pledged to serve best to mankind, and change the future of mankind.
Important : If you are making an impact in the world, Please send us your story at : manoj@sociostory.in and we will try to cover you.