Empowering people to make a difference, Vidyadhar is on a mission to transform young people into leaders
Dec. 28, 2020, 6:29 p.m.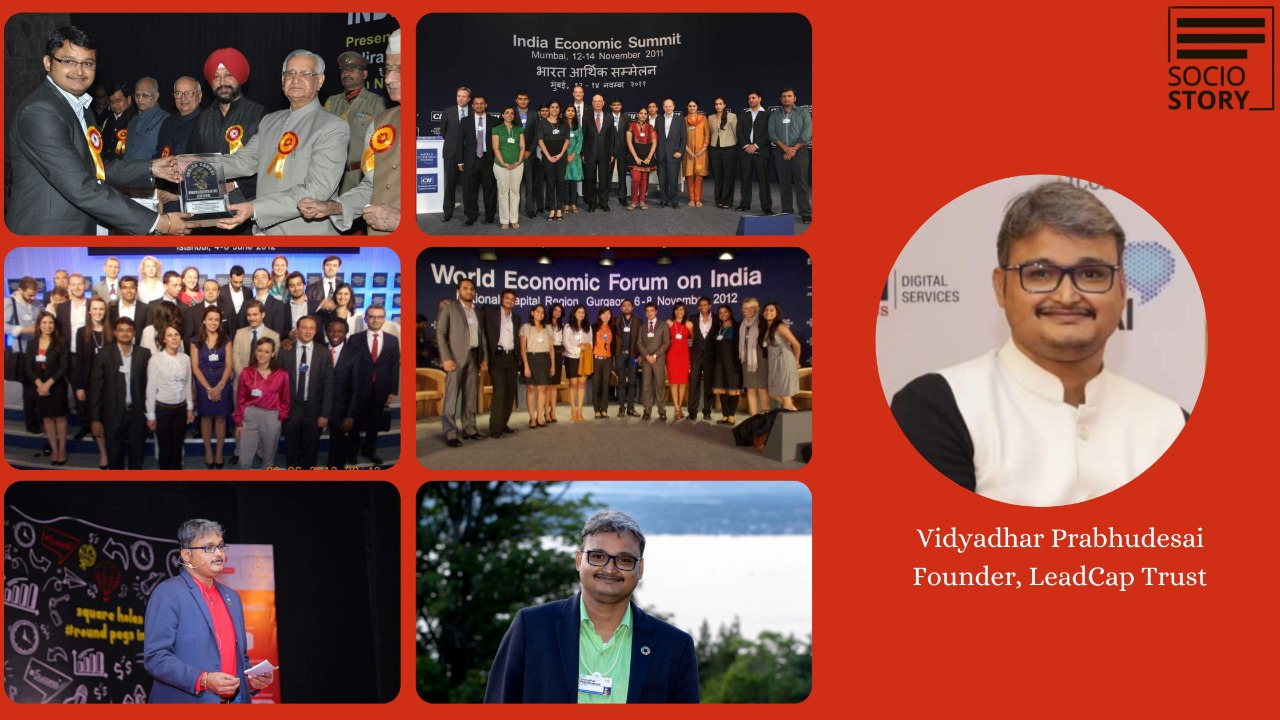 By:Reshma Jain
When Vidyadhar Prabhudesai was working, he realized that the youth who live in tier two and three cities of India have immense potential and can challenge anybody from tier one cities; be it Mumbai, Delhi or Bangalore. It is just that they do not have access or are not given the right opportunities to prove their potential. That was when Prabhudesai decided to build India's first 'Leadership village' in a small village of Waynad district in Kerala.
LeadCap, a movement that started, more than a decade ago, with a million-leader mandate, to transform the lives of people who had battled everyday chores to leaders, who could be role models for the next generation.
LeadCap is built on this belief that leadership is a decision, hence anyone bold enough to take that decision could transform himself into a leader. The movement believes that if they can encourage more Indians to make this decision, then many of these transformed individuals, with their newfound potential, would drive those things that could change our nation to another level.
Stating that LeadCap is a movement to empower every individual, helping them to make decisions, Prabhudesai stated, "LeadCap believes that this would soon help more Indians to embrace leadership mantle, in small and big ways, in personal and professional spheres, transforming the world's largest democracy to the first leadership democracy."
LeadCap is defined by three beliefs;
Teaching how to fish is better than providing fish: Helping marginalized individuals discover their true potential would help them more in the longer term than any other aid. This way they would help themselves, as well as the society.
Leadership is a decision, not a position: Individuals who emerged as some of the greatest leaders had nothing extraordinary about them. Anyone could be a leader irrespective or birth or living conditions, if willing to decide.
Leaders breed more leaders: More individuals would embrace the leadership mantle, if they are made aware that leadership is a decision. Hence, true leaders are those who nurture more leaders, not followers.
"One of the drawbacks of the young generation today is that they are born in secured states where their parents have built a safety net around them. They didn't have to struggle or face any real challenge in their school or college days. They have access to cheap data which is largely misused and rather wasted than using it for information gathering, knowledge or skill building," shared Prabhudesai who is a Curator of Global Shapers of the World Economic Forum and Fellow of UN and Ford Foundation.
An alumnus of Thunderbird and Aegis, Prabhudesai further added, "The only way to correct this at grassroot level is to adopt mass free education and skill building programs. These programs must be part of a skilling mission at panchayat level not just state or national level. There must be a strong tracking mechanism put to measure output and outcome at all stages."
LeadLab is one of the innovative programs undertaken by LeadCap with a mandate of creating a million empowered leaders in the next five years. This is conceived as an innovative online interactive session, where a pertinent topic on leadership is dealt by an expert.
"This programme is unique in the sense it does not look at leadership as a position that you adorn in the society or office, nor does it look at it as a set of skills like communication or negotiation. It looks at leadership as a rational decision that any individual can take, and hence focuses on enabling individuals towards taking this decision. Hence the topics dealt with give a peek into human nature, psychology and why we do certain things and avoid others. For example, one topic talked about the role of fear and how people can use the power of positive fear to do extraordinary feats, rather than run away from it," shared Prabhudesai, a member of Principal Scientific Advisor's Consultative Group, Mentor of Change, NITI Aayog and Ambassador of Jagriti Yatra.
Speaking on the Impact that has been created, Prabhudesai (39 years) said, "LeadCap has impacted more than 10 million youth across the country through its programs and initiatives. LeadCap model received several appreciations across the world including World Bank Prize on Youth Empowerment, special mention in the 13th Doha Forum and founders received recognition by the World Economic Forum as Global Shaper and Young Global Leader."
Sharing the future plans, Prabhudesai concluded, "We are collaborating with international institutions to scale our impact in India. We have already tied up with more than 300 institutions in India. We are also planning to convert our curriculum and programs into online and local language so that we can reach those at the real bottom of the pyramid."