From overcoming struggles to providing a ray of light, Nupur Tewari shares her journey
Oct. 6, 2020, 3:11 p.m.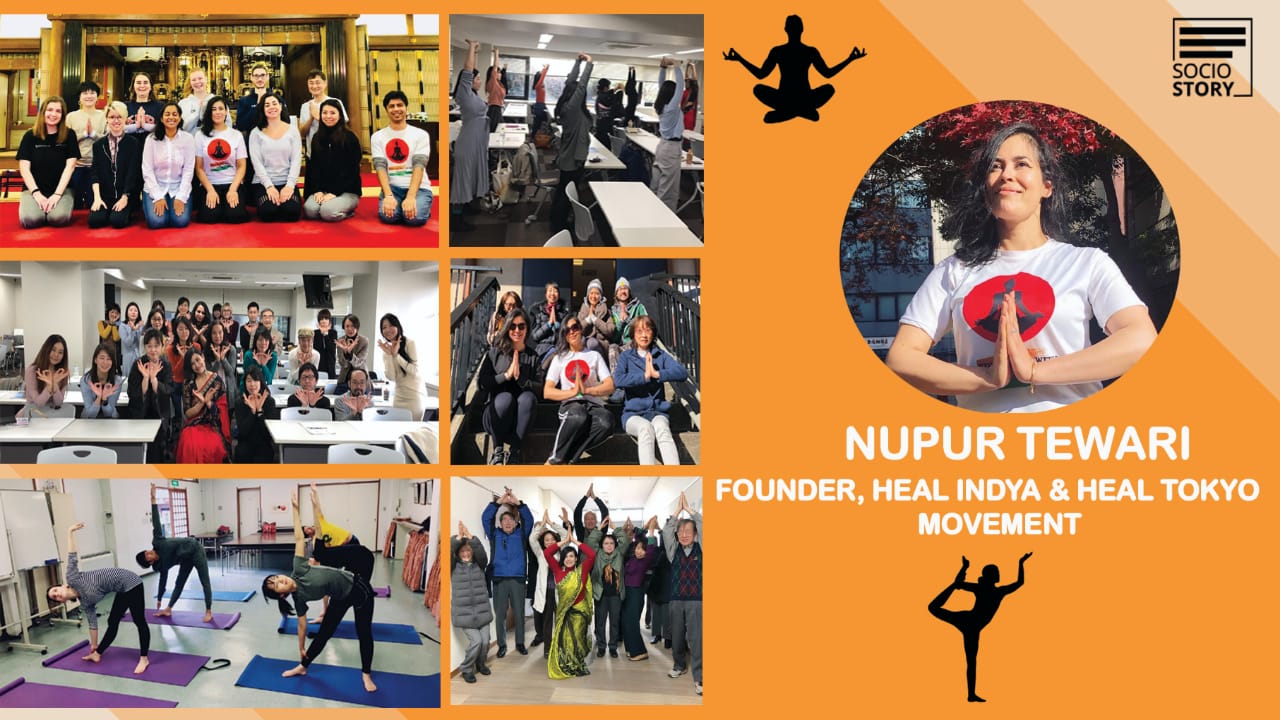 By:Reshma Jain
"Believe in yourself and all that you are. Know that there is something inside you that is greater than any obstacle," goes a saying. This is exactly what Nupur Tewari, hailing from a small village in Murshidabad district of West Bengal believes in.
Having grown up in a village, Nupur faced immense discrimination and was bullied for her language skills, outfits, her traditional thoughts, principles and values. There were a lot more adversities that Nupur faced as a child and having overcome these struggles, she wanted to create a world where everyone is treated equally.
"I felt that being underprivileged has nothing to do with the financial status of a person. Underprivileged are those who are 'emotionally' not so privileged. Especially the ones who are discriminated against, bullied and lack a support system. I wanted to take a stand for such underprivileged people as I did not want anyone to feel the way I felt," shares Nupur who is now a transformation coach and a spiritual healer based in Japan.
"While I was growing up, there were no basic facilities like electricity and roads. There was only one government Bengali medium school and walking was the only mode of transport. I used to study under the dim light of the night lamps. However, as I grew up, I felt that I had very low self-esteem and I thought I was different from others," added Nupur while reminiscing her childhood days in the village.
Nupur wanted to move out from the village to explore new opportunities. Although she faced a lot of hurdles, Nupur worked hard and got into a temporary job in Kolkata. She then realised that she had to progress further and that is when she started chasing her dreams. Nupur, later got an opportunity in Japan and moved to the Land of the Rising Sun. Little did she know that the Indian values she learnt and imbibed will help in transforming the lives of other people.
Since India and Japan are connected from the ancient times, Nupur was able to draw similarities between both the countries. Japan gave her a sense of belonging in the country and she became an expert on Japanese productivity management and a well-known philanthropist who transformed lives. Nupur started practicing Yoga and spread awareness in the community, which gradually became a movement.
"Yoga is something which helps you to find your true purpose in life. Yoga means union between your physical self and divine self. We focus on Hatha yoga which is a set of asanas to develop a balance of strength and flexibility," stated Nupur who organised events to bridge the gap between India and Japan.
In 2017, due to the increasing suicide rates in Tokyo, Nupur established the HealTokyo movement to help ease the suffering with free yoga and counselling sessions. The next year, she extended her efforts in India through 'HealIndya', starting with the adoption of a school in Aligarh. With the funds from the HealTokyo movement, she renovated the school. She also provides the students with all the necessary stationery, books, and uniforms.
Speaking on the future plans, Nupur who is also a yoga consultant, motivational speaker, said, "Through HealIndiya, I want to take care of underprivileged children and elderly people. From food and lodging to their empowerment, I want to make sure that these children and senior citizens feel privileged."
"I want to empower youth to believe in themselves, irrespective of their circumstances. I want to spread a message that the purpose in life is to realize that giving back to the society is not only an option but one's duty as a responsible citizen on this planet. Finally, my goal is to educate people to treat humans for 'being human' irrespective of their colour, country, race and religion," concluded the philanthropist who has received recognition from The Womanity Foundation by SBI, Global MICE, India Star Book of Records, The Nargis Dutt Foundation, etc.
Important : If you are making an impact in the world, Please send us your story at : manoj@sociostory.in and we will try to cover you.