How an NGO- Srijan Ek Soch transforming rural india
April 20, 2020, 2:28 p.m.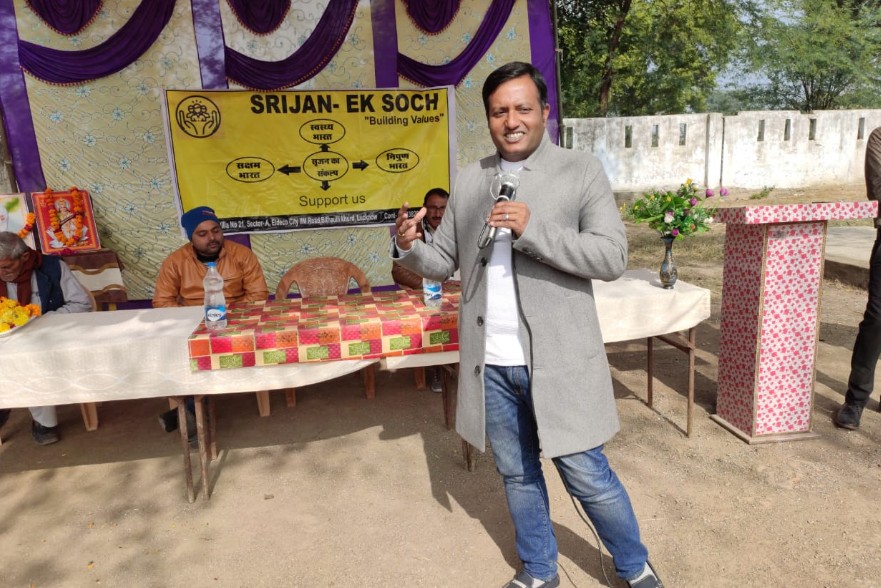 An alumni of the prestigious Indian School of Mines, Prabhat Saxena, presently works as a senior reservoir engineer with a multinational oil company in Qatar. While he was growing up as a student, he himself had to face numerous hurdles to pursue his studies in school. The kind of difficulties he faced during his school days, made him firmly determined to do something for the village children, who, due to a lack of proper opportunities, facilities, guidance and mentors, lose track of their career path.
This is what prompted him to do his bit for the poor, underprivileged children of society. His efforts bore fruit and eventually materialized in the setting up of Srijan -Ek Soch, a non-government organization. The ever-energetic and enthusiastic team of highly qualified young technocrats work relentlessly to achieve their mission of transforming rural India. According to the founder CEO, Prabhat Saxena, " The sheer commitment and dedication of hundreds of our volunteers and like-minded people has enabled Srijan to bring about qualitative changes in education in the countryside as we believe education is the only tool for social and economic upliftment of our children living in remote villages."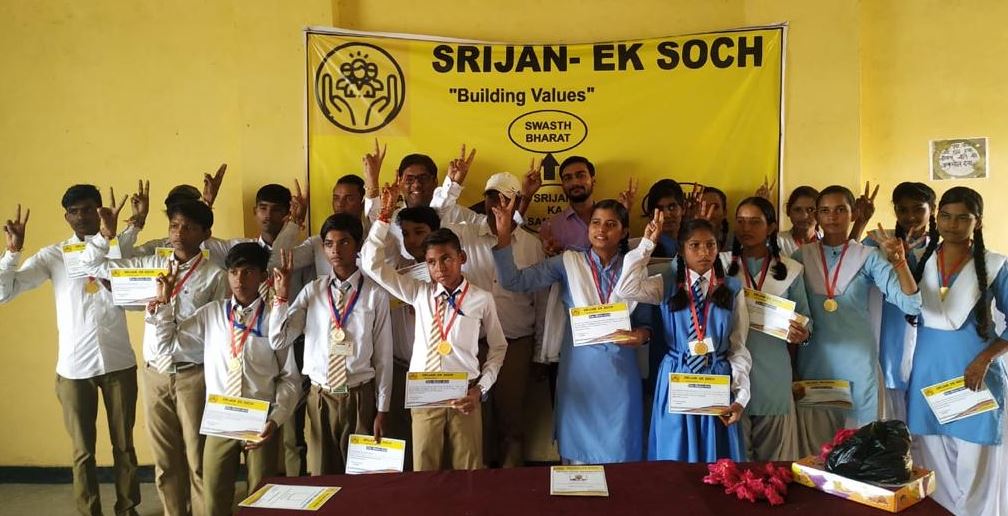 For example, till some time back, Kaithi was like any other nondescript village of India's most populous state Uttar Pradesh. However, thanks to a series of initiatives taken by Srijan Ek Soch, the academic scene of the village in the past one year appears to have undergone a metamorphosis and it has become a role model for the adjoining villages in the region.
Encouraged by their initial success, in the past one year, Srijan Ek Soch has come a long way and adopted twelve villages in Bundelkhand where the introduction of smart classes, has brought about qualitative changes in the academic scene of the region and in near future, it intends to adopt hundred villages. From Bundelkhand in Uttar Pradesh, Srijan has spread its activities in states as far as Jharkhand, Maharashtra and Uttaranchal where the dedicated volunteers work day in and day out to ensure that more and more children and students get an opportunity to have access to quality and higher education.
Srijan Ek Soch endeavours to provide quality education to economically weak students in order to make them competent enough to be at par with students living in metros and small towns of India. "Smart classes, digital literacy, career counseling, which until recently were in the reach of privileged few in urban India, have now been made available in village schools," Prabhat says proudly.
Health is another area where Srijan is working actively. A series of health checkup camps also have organised in Bundelkhand with the active participation of reputed doctors of the region.
People like Prabhat are exemplary. They provide a ray of hope that India is heading towards a better and brighter future!
Important : If you are making an impact in the world, Please send us your story at : manoj@sociostory.in and we will try to cover you.