How Prakash Pandey is giving wings to children of rural bihar
April 19, 2020, 11:25 p.m.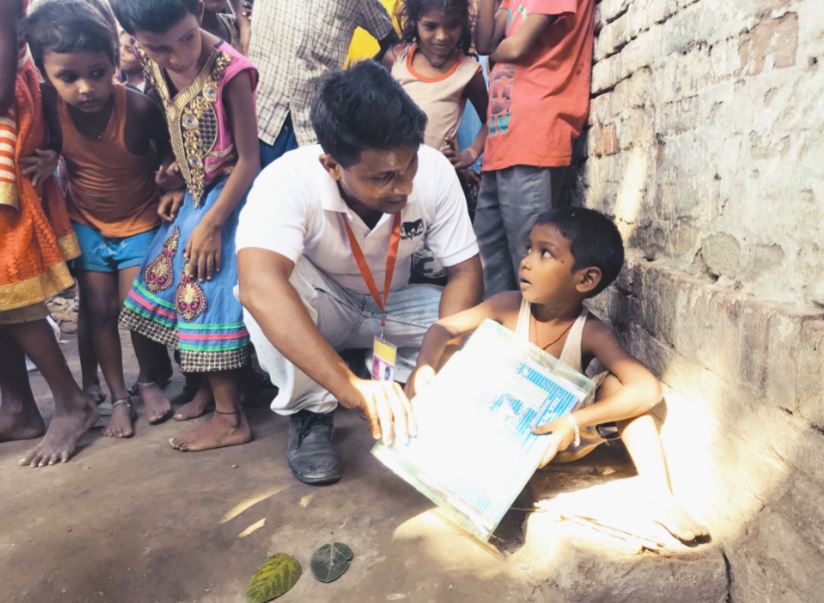 It all began with the secret dream of one man. Prakash Pandey hails from a poor family that lives in a remote village in Bihar. His early childhood was spent in abject poverty. Life was full of challenges and they had to struggle to fulfil even the basic human needs.
Nor were there any good schools in the area. Under such trying circumstances, receiving even primary education required tremendous effort. He was admitted to a government school which lacked basic infrastructure. Absence of tables and chairs compelled the students to attend classes sitting on the floor. Throughout his schooling, he never had access to the computer, never entered a library, and always faced a problem in procuring books and notebooks. To make matters worse, there were hardly any dedicated teachers in the school.
Being a sensitive boy, all this would greatly disturb Prakash in his growing years. So, with a desire to earn a living to financially support his family and to educate himself, he moved to Delhi. Soon he was fortunate to bag a job with the Indian Air Force.
But whenever he visited his village on vacation, the plight of the children of the village and the thought of their dark future made him sad. He knew that a lack of proper schooling facility would ruin their lives forever and they would soon become irresponsible citizens resorting to anti- social activities.
On one such occasion, he decided to listen to his inner voice. It was time to take a call and to work for that part of rural India which goes unnoticed and is deplorable as far as educating the young generation is concerned. After constant and sustained effort, he invested the savings of his entire life and turned his home into a school named 'Paathshala' ,the aim of which is "Education for All". "There are many who become ragpickers or beg in the streets to satiate their hunger. Our first aim becomes to enrol them in Paathshala to provide quality education and nurture life slowly," he says thoughtfully.
Beginning with just one man's efforts, at present, Paathshala has a well-qualified team of teachers who are always ready to prepare little kids for the future. From humble beginnings, Paathshala currently has 400 economically weak kids under its wings who are being educated free of cost. Time to time, their parents are informed about their child's progress. Financial help is also given to the needy.
A beaming Prakash says, 'Paathshala' is the land where we give wings to dreams. Here we serve smiles by giving quality education to the innocent and poor kids. Here education is a boon, not a challenge."
Good luck to you, Prakash and your team! The country needs more people like you. Lead the way and be the light!
Important : If you are making an impact in the world, Please send us your story at : manoj@sociostory.in and we will try to cover you.