Keep fears at bay by focusing on mental health, says Dr Varsha Ghawalkar
May 5, 2021, 7:51 p.m.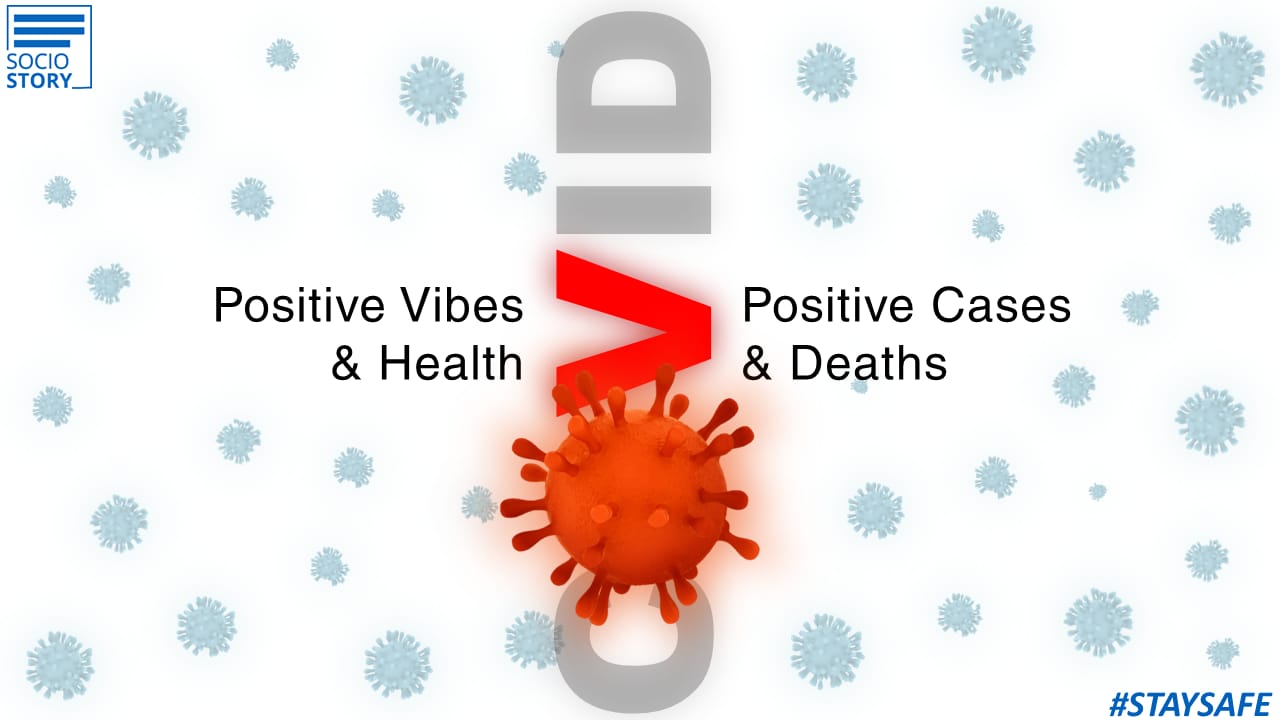 By:Reshma Jain
From fear, anxiety, panic and depression among people, the second wave of the Covid pandemic has devastated the lives of hundreds of people. While a few of them are battling against the deadly virus, there are a few others who are trying to reach out to people and provide them support.
Dr Varsha Vishal Ghawalkar, a homeopathic physician whose selfless acts has healed and comforted thousands of people opines on the need to balance physical and mental health. At this point of time, it is devastating to see people losing their loved ones, struggling to get the assistance for relief and battling life. It's even more painful to see a lot of patients giving up on themselves at a very initial stage. There is a situation of panic, anxiety and fear among the patients and their relatives almost everywhere.
She shares that most of the patients who have tested positive have anxiety and fear due to their saturation levels which might drip down. As a result, they constantly keep checking for oxygen facility and ventilator support. This has created panic and anxiety among people, resulting in negativity.
"Every day, I receive 50 to 60 calls only to check if I know hospitals with ventilator support. The sad part is people panic even though the saturation levels of the patient are maintained. The need of the hour is to give a thought before reacting and taking immediate decisions. One positive thought can reduce your stress level," said Dr Varsha from Bengaluru.
Sharing one of her experiences, 35-year-old Dr Varsha said, "One of my patients was completely recovering and his saturation levels were better. He saw another patient beside him battling for life and when he heard that the patient died, it disturbed his state of mind. So, my patient started to panic and his condition started to deteriorate. He had to be shifted to ICU and then he was on ventilator support. Since some things are out of our control, we need to fight by being mentally strong so that all of us together can win the battle."
Dr Varsha shares a few points to maintain mental health at this present uncertain situation.
When the patient is tested positive- stop googling/ searching for symptoms on the internet. Instead, consult your doctor.
If the patient has minimal complaints, stop repeated checking of oxygen levels on pulse oximeters unless the individual feels discomfort or any signs of breathlessness.
Reach out to your loved ones, talk to them constantly- this will help boost your confidence and relieve your stress by staying connected.
Eat well and keep yourself hydrated.
Keep listening to music which you like, music is the best stress therapy.
Meditation and exercise help to relieve your anxiety.
Stay updated but don't get completely engrossed in social media/ news with negativity. Read the positive news, like example- many old aged patients have completely recovered from Covid.
It is an appeal to all the attenders or relatives of covid patients to always give a positive touch, approach or confidence to the patient. A good doctor's comforting and reassuring words are sometimes more powerful than medicines.
Stay Happy, stay Healthy and save Humanity.
Important : If you are making an impact in the world, Please send us your story at : manoj@sociostory.in and we will try to cover you.