Making sustainable fashion prettier for the planet and the people
May 28, 2022, 7:59 p.m.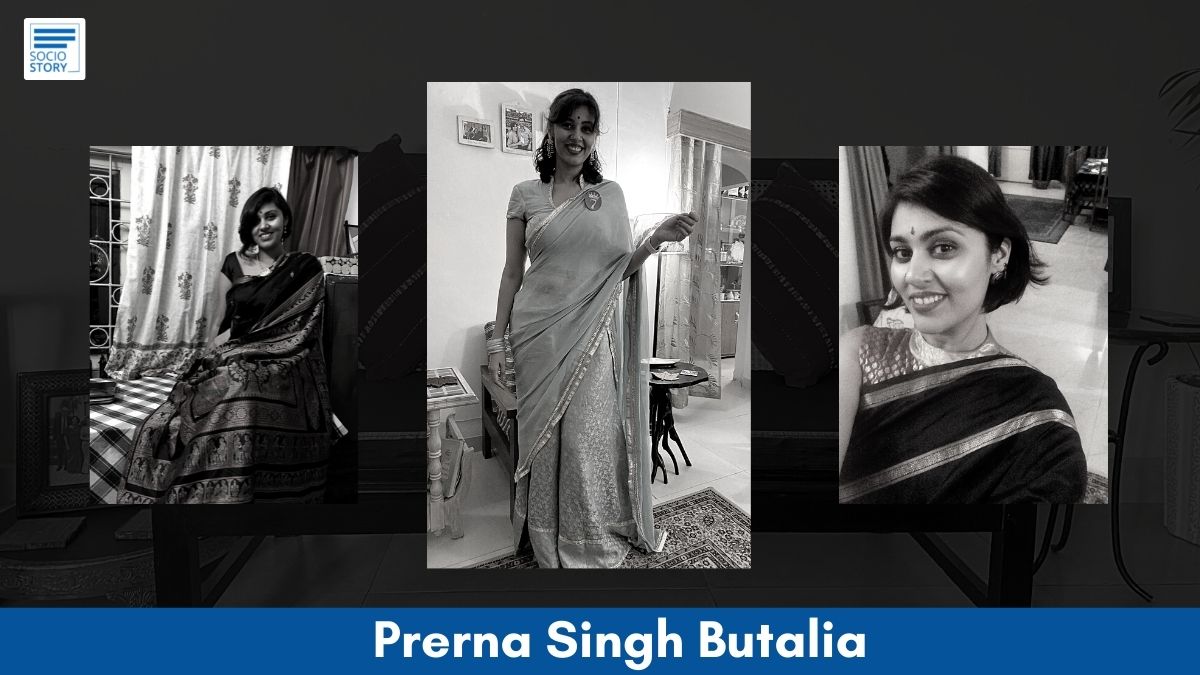 By: Reshma Jain
A recent report stated that the global textile industry emits more greenhouse gas than those from shipping and international air travel combined. No doubt, we are living in an era of fast fashion and its emergence is having a huge impact on the environment. While environmentalists and influencers are of the opinion that all of us need to make conscious choices, there still needs to be a lot of awareness when it comes to selecting, purchasing and wearing clothes. The brands we choose, the utility of the clothes, the material used, the colours used, the manufacturing process, the way you discard, etc: it's time we give it a deep thought and contribute towards a sustainable planet.
We bring to you the story of 37-year-old Prerna Singh Butalia who pursued her M.A. History (specialisation in Ancient India) and MOOC in Sustainable Fashion, Copenhagen Business School. She also did an online course on Sustainability in the Indian Context, Azim Premji University, Bangalore.
In the course of her research, Prerna came across some staggering figures pertaining to how much fashion we consume and how much waste we create, just by being irresponsible in our disposal of the clothes we buy (and not necessarily wear). But more interestingly and importantly, she was also exposed to the social aspects of sustainability, and the fact that there is no one way to be sustainable, rather different measures that come together to make an activity sustainable.
A writer and an editor for 17 years, she has worked with a host of lifestyle, fashion and wellness magazines, including Femina, Women's Health, Harper's Bazaar and Vogue. In her last full-time role, she was the Deputy Editor of the Indian edition of L'Officiel, a French-origin lifestyle and fashion magazine. She quit her job and took to freelancing, 8 years ago, so that she could move around with her military spouse, which was when she started moving towards writing more on sustainability, especially in fashion. This was essentially the intersection between wellness and fashion, the two pillars that have driven most of her writing.
'Pretty As You Please'- had been a long time in the making. In late 2019, she started looking for courses to educate herself on sustainability in fashion. There was nothing in India. By the time she found something credible and accessible, the pandemic was upon us. So, she had to settle for an open course from the Copenhagen Business School. During her course, she realised the focus on India was solely as a link in the supply chain. She also began to appreciate that a lot of what was recommended as sustainable was not applicable to India—we are not really polyester-wearing people, and we experience consumption differently from the West.
This led her to a course at Azim Premji University, Bangalore to understand sustainability in the Indian context. By July of 2020, she had a clearer idea of where she wanted to go with 'Pretty As You Please'. She wanted to talk about ways to make fashion prettier for the planet and for the people. Gradually, like-minded people joined the team and that's when things really got moving.
"For Diwali, last year, we ran a hashtag, #betterthanbuying. We asked our Instagram community to try and swap, borrow, rewear or upcycle an outfit rather than buy a new one, and share their pictures with us. The response was overwhelming," shared Prerna.
"A major challenge is getting brands to respond to posts or messages. Of course, there have been a few who have been extremely kind and generous with their time, but those are not the majority," she said, adding that the future plan is to grow their community and to also collaborate with as many like-minded people and organisations as they can.
The planet is choking up. And while there is only so much each one of us can do to counter the effects of fossil fuel companies, we have to do what we can. Collective consciousness can affect change. "Use what you have. Wear what you have. Mix and match. It's way more fun, and better for the planet," concluded the young entrepreneur.