Meet Anuradha Kapoor who has been instrumental in providing a ray of hope to victims of abuse
Jan. 22, 2021, 3:26 p.m.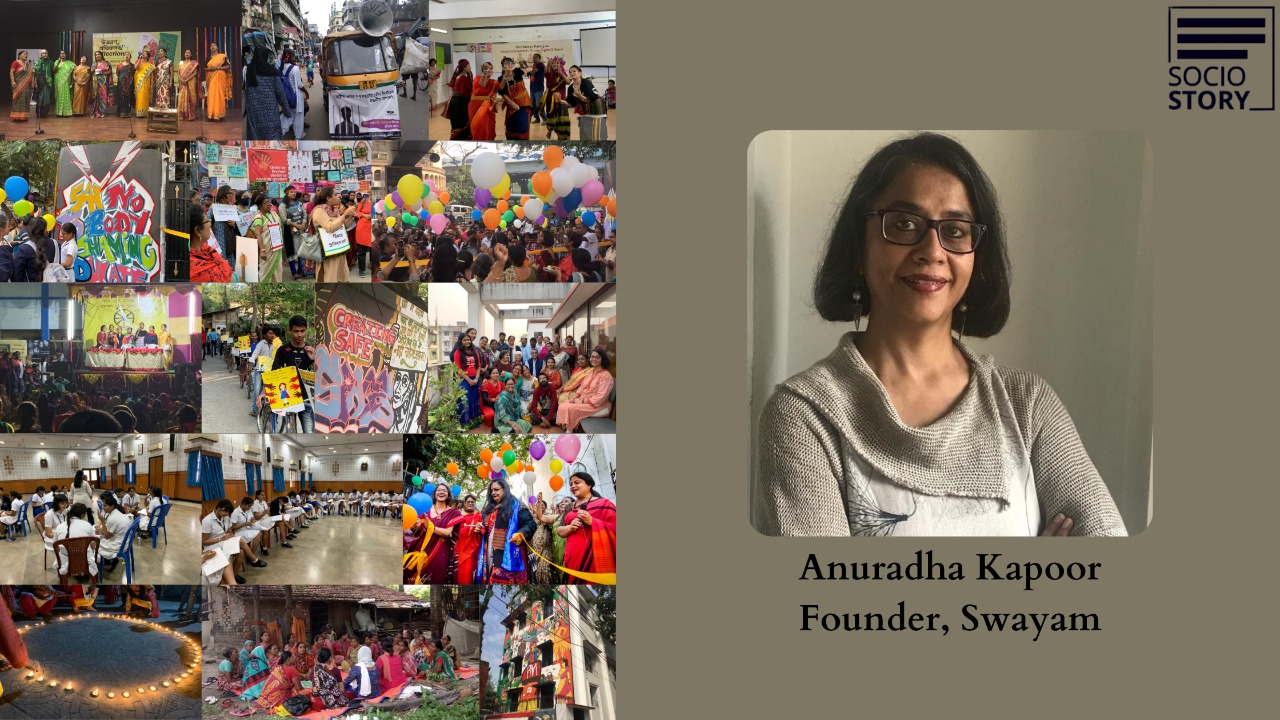 By:Reshma Jain
When Anuradha Kapoor closely interacted and experienced the extent of poverty and inequality faced by people in their daily lives, it left a lasting impact on her. Kapoor, almost three decades back, was introduced to a shelter home for women and she began to volunteer with them. She helped women develop their livelihood skills, raised funds for them, and then volunteered for an organisation working with rural women on livelihood issues.
Kapoor also became a member of a non-funded women's group dealing with women's rights issues. Kapoor said that her interaction with the women opened her eyes and she got a deeper understanding of women's lived realities, particularly in the context of the inequality and ­­­violence they faced. "I saw that women, no matter which class, caste, religion, educational or economic background they came from, were neither being treated equally nor fairly – they were facing violence and discrimination only because they were women and I wanted to do something to change this," said Kapoor.
All these experiences and realisations led Kapoor to rethink the path she wanted to take in life. At that time, in 1995, the silence around the violence was deafening and women facing violence did not know whom to turn to for support since their families, society and the state usually blamed them, condoned the violence and asked them to 'adjust' and put up with it.
Kapoor saw that there was an urgent need for a professional organisation that would not only provide holistic support services to women survivors of violence under one roof but also work to break the silence around violence, try to change established norms and values that had deemed violence against women and girl acceptable, and influence policy changes too. This thought led to the foundation of 'Swayam', meaning 'oneself' to fulfil this need.
Swayam is a rights-based feminist organization in Kolkata, West Bengal, India, which has been dedicatedly working towards advancing women's rights and ending violence against women for the past 25 years.
Swayam works at both the curative and the preventive levels. On one hand, they facilitate the empowerment of women survivors of violence keeping in mind their psychological, emotional, physical and economic needs; with the ultimate objective of enabling them to become self-sufficient and economically independent. On the other, they generate discussion, debate and action in society, to challenge and change societal norms and values that deem violence against women acceptable as well as break the silence that shrouds the violence.
Kapoor who is 58-years-old, said, "Swayam's holistic approach includes comprehensive and direct support services for women facing violence including counselling, psychotherapy, police follow up, legal advice, legal aid, career counselling, vocational training, referrals for shelter and employment, a drop-in-centre, educational and mental health support for their children and numerous group activities to promote women's creativity and positive mental health. Our prevention strategies include public education and awareness building as well as intervening in rural and urban communities to build a violence-free and gender-just society."
With Swayam's mission being to end discrimination and violence against women, advance women's rights and facilitate women's empowerment, they work towards establishing the right of women and children to live a life free from inequality, violence and fear by:
Reinforcing their belief in themselves and facilitating their empowerment
Creating social support for survivors of violence
Challenging and changing societal norms and values that deem violence against women acceptable
Holding Society and the State accountable to ensure women's access to and enjoyment of their rights
Working in a collective manner and in solidarity with individuals, communities, groups, organisations and movements for a violence free society/world
Conducting research, documentation and publication of Information and Communication materials for training, mass awareness and policy intervention
"We promote group processes including creative writing, theatre and music to help women discover and express their creativity. These include a theatre group and a music group that play a vital role in spreading awareness in all Swayam's outreach and campaign programmes," added Kapoor who was a KBC Karamveer in season 12.
Important : If you are making an impact in the world, Please send us your story at : manoj@sociostory.in and we will try to cover you.