Meet Raghu Dixit who converted his studio into a war room and created a website to support people in distress
June 9, 2021, 9:25 p.m.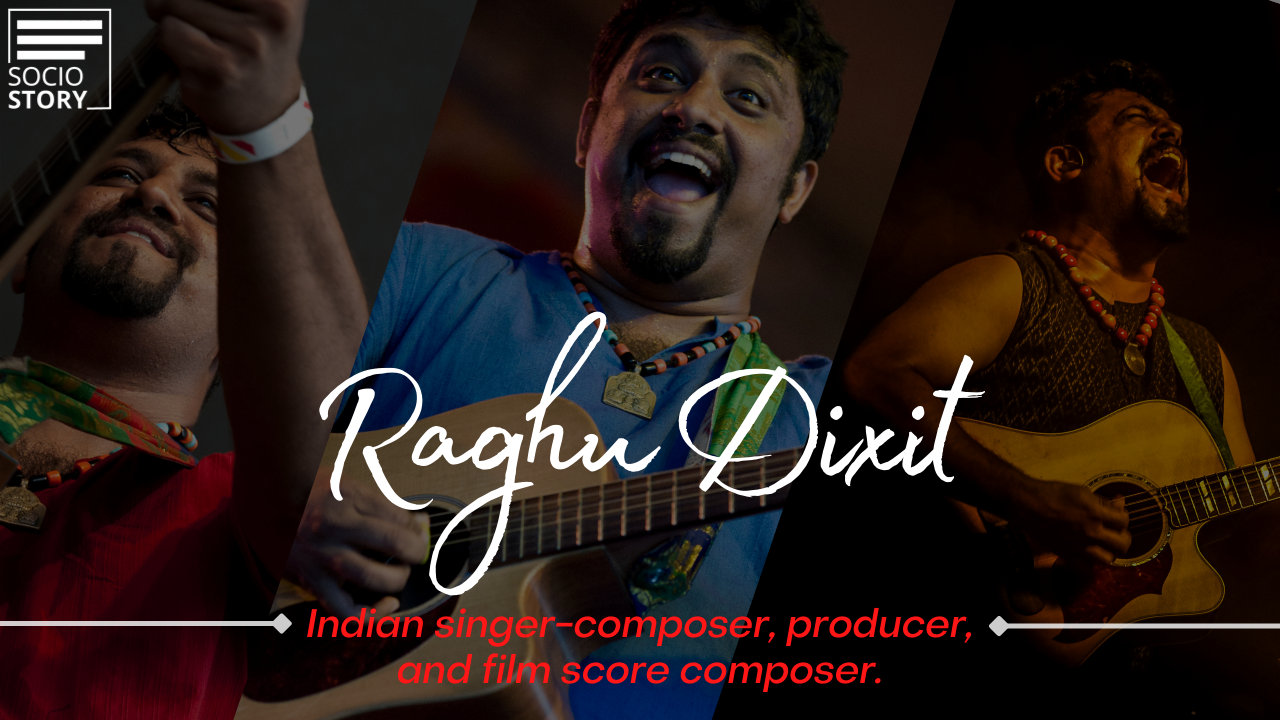 By:Reshma Jain
It is said that Music is the healing force of the universe. With the severity of the second wave of the pandemic, there is a need to spread positivity and hope. What better tool than music which energizes you and fills you with positivity. One of the best examples that I would cite here is the music composed by Raghu Dixit. During a virtual concert organized by Socio Story recently, Dixit left the audience enthralled by his performance.
After having witnessed his performance, I could not wait to know more about his contribution towards people during this unprecedented crisis. Since the pandemic shook the nation, Dixit along with a few more celebrities from Bengaluru decided to reach out to people and help them. It all started with a message which stated; "If you feel like venting out, I would be there to listen to you." And messages started pouring in as we all know the pandemic devastated the lives of thousands of people.
Dixit then started to connect to a lot of volunteers, exchanged verified information and helped in connecting the people in need for hospital beds, oxygen cylinders or other medical requirements through Twitter. "What happened next was disturbing. People started losing lives which created a void in their families. Most of them needed something to vent out anger, frustration and someone who could understand the trauma that they were undergoing. The death toll started going up and I wanted to be like a support system for them. So, I started to lend my ear by talking to people who approached me and tried to comfort them," shared Dixit.
Along with his former band mate Gaurav Vaz, Dixit was able to pool resources together and brought a few mental health professionals who were ready to volunteer by providing some support and counselling for a few hours per day. This led to the setting up of a website called 'Manadani.com' which provides free access to counsellors and where people can share their grievances and other issues.
Sharing more on 'Manadani Counselling'- Let's Talk India/ Manah wellness, Dixit said, "In this time of crisis, a lot of us are dealing with unimaginable grief, anxiety, fear, a sense of loss and even loneliness. A lot of us need help, someone to talk to, during these difficult times where Covid is wiping out entire families leaving the ones surviving numb. We know you might be going through a difficult time, unable to comprehend or deal with what has happened and we understand that sometimes, it might be too difficult to even grieve."
"We would like to help you by connecting you with trained professionals who can help you process your grief. This service will be absolutely free and will be done through phone calls or online consultation. We have partnered with 'Let's Talk India' to provide this service and their team of trained counsellors are waiting to talk with you," states the website information.
The website which offers counselling in Hindi, Kannada and English is also open for health workers as they are the ones who are dealing with the situation day in and day out. Since then, the website has been receiving tremendous response while people looked out for a genuine platform to share their pain and traumatic experiences.
Now comes the most interesting part! Dixit who has been supporting volunteers/organisations in food distribution drives also said that he has converted his studio into a 'War room'. It consists of wide screens displaying his twitter timeline, oxygen cylinder information, plasma donation centres, bed availability status, patient information, etc. Dixit realised the need to bridge the gap between medical needs and resources with verified information so that help reaches people on time. "A lot of people were able to receive help when there was chaos all around," added Dixit.
"Sitting idle at home made me feel guilty and I decided to serve humanity at a time when it is needed the most. I realised that we need to selflessly contribute in fighting this battle.
Important : If you are making an impact in the world, Please send us your story at : manoj@sociostory.in and we will try to cover you.