Meet this slum boy whose startup is making rural women "self reliant"
May 18, 2020, 1:59 p.m.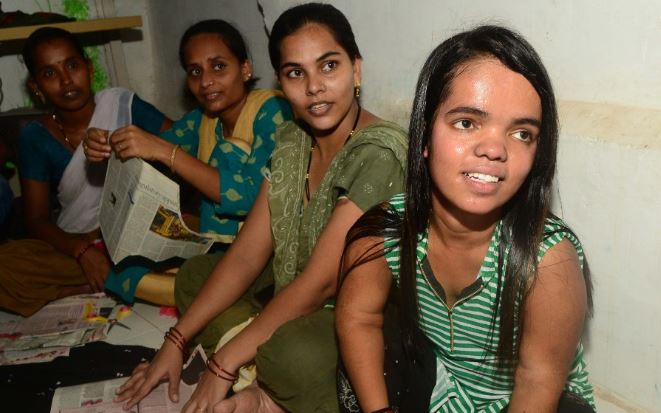 Despite limited means, 23-year-old Mohan Rathod has always desired to help the poor and the helpless in society. Having spent his childhood in a slum community in Mumbai, he has seen poverty at close quarters. He also grew up observing that the women in the community were mute victims of domestic violence and abuse, and treated with disrespect. The struggles of his own mother and sister left a deep impact on his mind. He observed that his sister was not sent to school, but was made to look after domestic chores and her siblings. She once shared with Mohan that she loved tailoring.
Thus, living among poverty and abused women helped in shaping his mindset from an early age. All he wanted was to make women financially self- sufficient.
He was forced by circumstances to drop out of school and take up odd chores to earn a living. But deep inside, he longed to do something to help underprivileged women. He keenly began to gather facts related to women's issues through assessments and conversations with them. He soon understood that teaching them tailoring was the best way to empower them.But he had no guidance nor finances. So Mohan invested his own savings from his job as football coach for the purchase of machines and other items necessary to start a tailoring course for women. He aptly named his venture Humari Silai. Along with tailoring, women are also provided informal, basic education. Mohan has invested around 4 lakh rupees so far from his own pocket. Rent, electrictity bills, sewing machines, necessary material for tailoring, and fees for the tailoring teachers have to be taken care of. So far, he has not received any grants or funds.
The women are still in the learning phase. Once they are fully trained, he plans to generate income by taking orders from markets for stitching school uniforms, jerseys, shorts, t-shirts, track pants, gifting products, eco-friendly sanitary pads, traditional ornaments of banjara style as well as designer lehengas.
Within a year, there are now 50 women attending the tailoring course in batches. So far, the women have learned to make cotton masks and eco-friendly sanitary napkins. Soon they will also be able to read and write, and confidently visit the bank or school. They eagerly look forward to become financially independent.
Maruti Chavan and Dhanraj Chavan are helping Mohan achieve this target. They also plan to hold training programmes for men to make them aware of the importance of women, their rights, strengths, and their crucial role in the family. This training will also cover topics like parenting skills, money management, healthy relationships,the negative impact of domestic violence on children, among others.
Recognition has already begun to trickle in. On International Women's Day, an organisation named Kavach-A Movement conducted a workshop on menstrual hygiene and provided sanitary napkin kits to the fifty women of Humari Silai. They also distribute grocery and sanitary napkins in the community in this lockdown period. Mohan's initiative has also been covered by mid-day newspaper.
Mohan and his team look forward to widening their horizon by reaching out to more slum clusters in Mumbai and rural areas so as to train and empower more and more women.
Their efforts are commendable and need a big round of applause!

Important : If you are making an impact in the world, Please send us your story at : manoj@sociostory.in and we will try to cover you.