Meet this young changemaker whose startup is working to make women " AatmaNirbhar"
May 14, 2020, 10:37 a.m.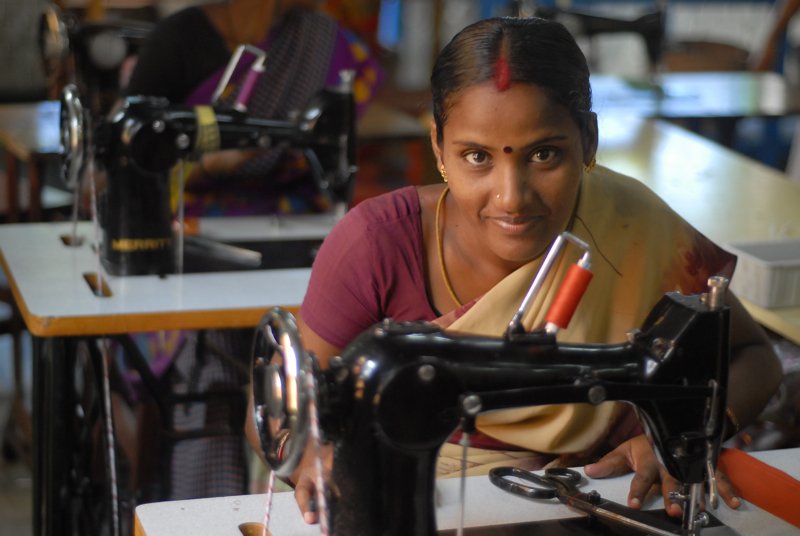 Wasudev Mishra, Founder, Silaigram hailing from Pulgaon, a town in Wardha district, was a bystander of poverty and unemployment. He was surrounded by a plethora of adversities. From the girls of his society who were compelled to get out of school owing to the fact of lack of money to transferring his own sister to a different school so that it could be more economical and he could proceed with his English medium school. Just then it was a kick at the can for Wasudev as it was his moment to shine while he got the chance to be a part of the student exchange program at the United States. Thanks to his entrepreneurial talent at his school, St. John High School in Pulgaon.
During the exchange program he was motivated to be self supporting. He volunteered in diverse social projects as he returned from the US. In the course of these circumstances this 20 year old aspired to help the women of his village to become self dependent. He and his social venture Silaigram, intend to provide sustainable livelihoods in rural parts of India. Instantly after catechized about how he started Silaigram, he gushed that with the help of his mother he started training ladies for stitching.
They gained the data of various self help groups (SHG's) with the help of local authorities and when asked, who all knew to stitch almost 70% of these women agreed. It was then time for painting the picture of Silaigram. Wasudev has a friend in Gujarat who owns a garment factory which produced a lot of waste cotton cloth. The cloth was of good quality and hence they began stitching cloth bags. This was just when there was a huge gap of demand and supply of cloth bags due to the plastic ban in Maharashtra. The business was up and running with just 5 women on board and now has 125 women distributed among three to four centers. Operations rocketed from 100 to 12000 bags per month per center.
Once they had a market of almost 1.5 lakh bags from just one vendor. Cut to present, Silaigram has not stopped working. The prelude of the pandemic led to stitching of masks now. They now have a hefty demand of 2 to 2.5 lakh masks per month. Silaigram allowed almost 60 women to get employed directly with the NGOs it is tied up with. Where most of the women in rural areas just earn a meager income of Rs 150 per day by farming, Wasudev wants them to earn minimum wages to live a sustainable life.
The future plans of Silaigram include providing bank accounts, medical and life insurances for each woman working with them. It is not at all astonishing if you gave a thought as to what would be the goals of this 20 year old boy, who has his entire life ahead of him. To answer that, with a huge smile on his face Wasudev stated that his ambitions are aligned with what he wants to do for the community and he will continue doing what he does.
"No one saves us but ourselves. No one can and no one may. We ourselves must walk the path."- Gautam Buddha
By: Swastika K Digha
Important : If you are making an impact in the world, Please send us your story at : manoj@sociostory.in and we will try to cover you.