Meet Triparna Banerjee who aims to spread awareness on PCOS
Oct. 17, 2020, 4:15 p.m.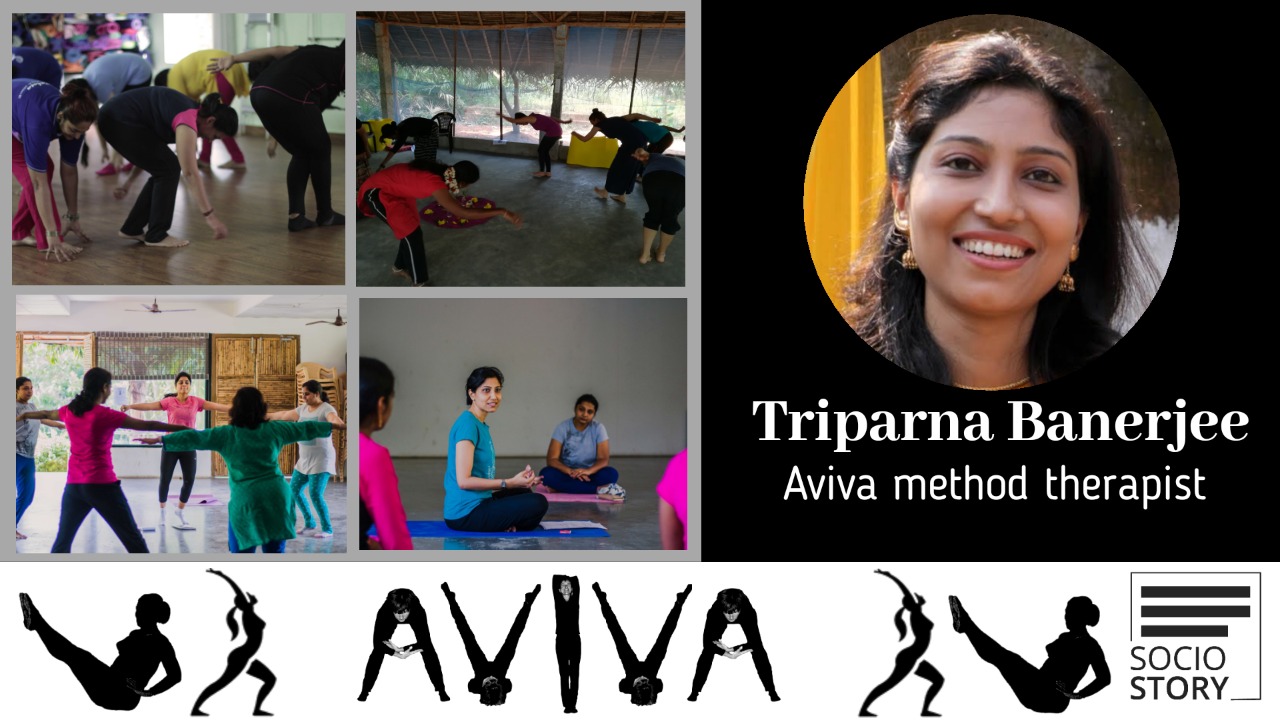 By:Reshma Jain
Every day is a struggle for women who suffer from the most common hormonal disorder called Polycystic Ovary Syndrome (PCOS). For most of the women, PCOS is like fighting a battle that most people do not understand. But why? Thanks to the social stigma around PCOS and a subject which is considered as a taboo, women who suffer are reluctant to share and are left alone to fight their battle. Socio Story in collaboration with Good Universe brings to you the story of a PCOS survivor who aims to spread awareness on this less spoken topic.
Triparna Banerjee, an independent filmmaker and screenwriter based in Hyderabad, was diagnosed with PCOS and hypothyroidism in mid-2017. The interaction with the doctor was not much of a help, the questions 'why' and 'how' were never answered. The only answer she got was a prescription with standard contraceptive pills and multivitamins. Is this going to cure PCOS? She questioned and wondered about the so-called "lifestyle diseases", the non-communicable diseases. Why are they on rise? Why are they beyond explanation?
Studying through various holistic health and well-being approaches, Banerjee came across Aviva method exercises – a series of exercises specially designed to heal the female reproductive and hormonal disorders. She took the teacher's training course on the same along with few others and realized it as much more than a method of exercise, as a way of life, a wisdom for women.
With the new found knowledge Banerjee started teaching Aviva method exercises since 2018. "I organise workshops on Aviva method and counselling sessions on reproductive health, mainly dealing with PCOS, infertility, menstrual disorders, PMS, PMDD, Hypothyroidism etc. As a part of Good Universe, we organise annual PCOS conference where we invite doctors, and other holistic health practitioners to spread knowledge and awareness on PCOS. In rural areas, too, we conduct workshops and awareness camps," said Banerjee, a Post-Graduate in Mass Communication.
On being asked what has been the impact that has been created so far, Banerjee (35 years), said, "Over the last three years, more than 500 people have been impacted by our initiatives in Hyderabad, Chennai, Bangalore, Vizag, Kolkata, Mumbai and Pondicherry."
"I think more people need to talk about PCOS in public platforms and social media. We need women from various fields to share their PCOS stories. The conversation needs to be normalised, like any other disorder," opines Banerjee who was the first Indian screenwriter to be selected at L'atelier du Cinéfondation at Cannes Film Festival 2012.
Most of the women diagnosed with PCOS are confused as they don't know what it is exactly. There is a lot of ignorance because proper information and awareness is not available. Banerjee aims to impact lives of women and make people aware of the reproductive health of women, a tabooed topic.
Equality, gender sensitisation, access to health and health related awareness/education are a few of the changes that need to be brought in the society. The need of the hour is to demystify the myths surrounding women's health, specifically reproductive and menstrual health. "I plan to raise awareness on Aviva method and sustainable holistic living through workshops and awareness sessions, in both urban and rural areas," added Banerjee, the co-founder and curator at Artists' in Residence program – Carpe diem Residency.
Triparna wishes to teach Aviva method and spread its awareness in India. As a social artist, she wants her artistic skills to help promote and improve the society. She is also a consultant with few NGOs and women's help groups and works closely on issues related to women and environment.
ABOUT AVIVA METHOD
The Aviva Method is a specially designed exercise technique that has a healing effect on the female reproductive system. It is a sequence of 18 exercises that stimulates and strengthens the reproductive organs and improves the production of hormones. This stimulation, strengthening, and nourishment of the muscles and organs of the pelvic region help in the healing of various gynaecological problems, naturally balancing the female hormones, and improving reproductive health. Aviva Method is recognised and certified by the World health Organisation (WHO). Presently, this method is practiced around the world and recently was introduced in India too.
Important : If you are making an impact in the world, Please send us your story at : manoj@sociostory.in and we will try to cover you.