Milte hain during lockdown
May 9, 2020, 12:41 p.m.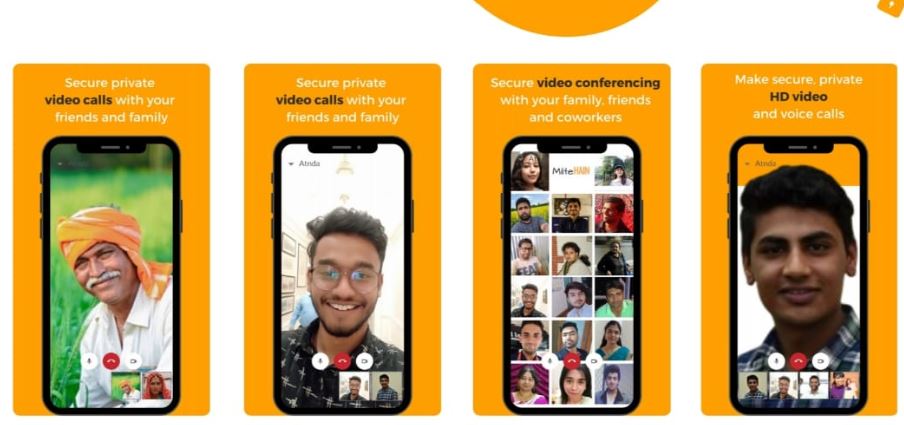 The whole world has come to a standstill since February 2020 with the COVID-19 pandemic. It is not expected to abate any time in near future. The social distancing measures have adversely affected the Indian economy which has faced a steep decline in business volume. Many companies have already implemented Work from Home for their respective employees. Amid all this, the Government of India has declared Zoom app to be unsafe for use, which has made several companies reluctant to continue their online virtual meetings.
Armed with a Master degree in Computer Science, Yudhisthira Attry not going to let the circumstances overpower his dreams. He was bothered that despite being the biggest IT hub of the world, India does not have an indigenous product. COVID-19 fuelled his motivation to develop the first indigenous Secure Video Conference solution.
He contacted some brilliant minds and together they have developed an indigenous, highly secure, video conferencing app. rightly named, Milte Hain which runs on Blockchain Technology and is soon to be launched. It aims at solving the security and privacy concerns of users, like unauthorized access to accounts, and disruptions created by hackers. Ajay L Davanam, Akash Singh, Shuchika Srivastava, Azam Anwar, Aman Sharma, Soumya Dash and Animesh Mishra have together made this dream come true.
From designing and implementing an app, to initializing and planning proper marketing strategies, the team has faced several highs and lows, but were never deterred. The biggest challenge was to provide highly secure communication, and keep the motivation of the team high. They also faced issues concerning finance and infrastructure.
Despite these problems, the innovators of Milte Hain were able to configure their design after determined, backbreaking work. Distance learning, interviews, meetings, presentations via virtual imaging will soon become an actuality in our country. It will make work from home easier in these unprecedented times. No more getting stuck in the traffic!
Milte Hain has highlighted features like passwords, approval for joining a meeting, separate virtual waiting rooms, auto locking the meeting, recording important calls, and much more. Having worked extensively on a secure social messenger App, this is an experienced team in terms of network communication, audio/video streaming, instant messaging, Blockchain and Cryptography.
The nation is truly proud of Akash Singh and his team! Milte Hain is set to take the world by storm. We wish them good luck in their future endeavors.
Important : If you are making an impact in the world, Please send us your story at : manoj@sociostory.in and we will try to cover you.