One Flame Can Light Up the World!
April 23, 2020, 4:07 p.m.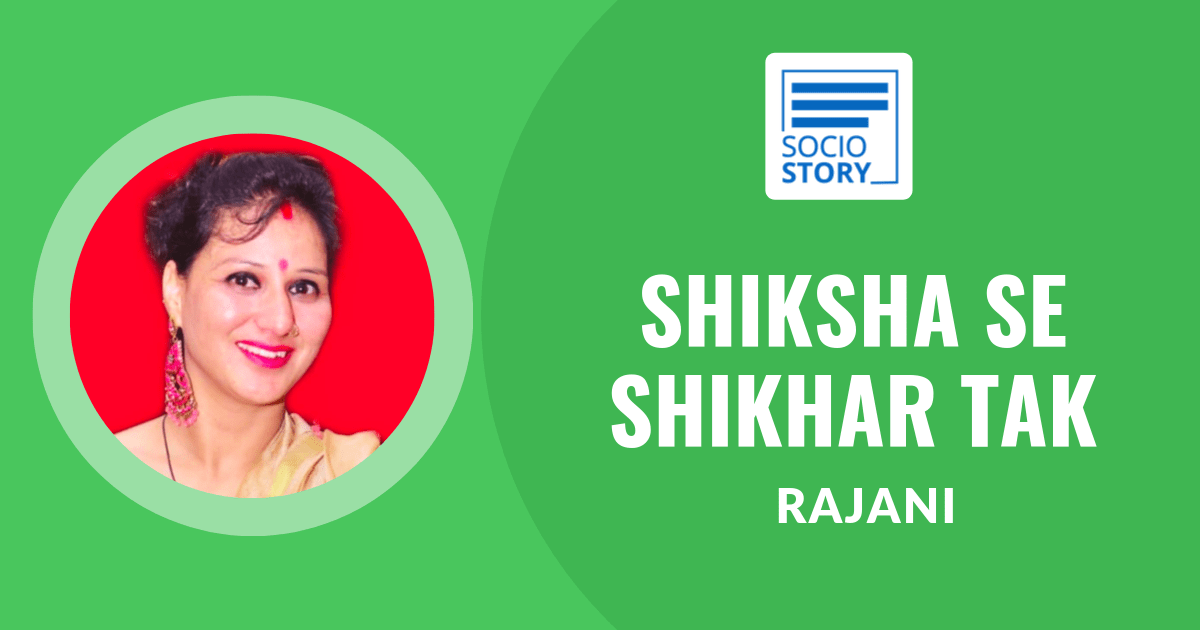 Rajani Joshi is a living example of how one flame can light up the world. While working at the Health Ministry in Delhi, she also completed her Masters in Social Welfare. During an internship as a student, the plight of the hundreds of men, women and children living under flyovers moved her to tears. She felt very selfish living within the comforts of her home and resolved to do her bit for them. She realised that educating the slum children would be the perfect way to make them socially relevant citizens.
Her friends from her society were willing to contribute towards this noble work. They began their mission on 27 July 2015 from the economically weak colonies near Vasundhara Sector 6. After meeting the elders of the poor colonies, they called for a counselling session which was attended by at least 60-70 children, all keen to learn. The children had cleaned up the area for the session, laid down plastic mats and arranged for chairs for Rajani and her team. Their enthusiastic response was the first ray of hope!
The team then collected items like durries, stationary, blackboard, copies, from nearby societies, and since 2016, willing team members have been monthly contributing Rs 200 so that their goal is achieved unhindered. Uma Gupta graciously gave space in Subhadra Green Party Lawn and this space is now being used for the purpose. Their efforts have gained recognition and people, even enlightened youths from nearby areas, have started distributing bags, bottles, dresses, stationary, shoes, food items, etc., from time to time, allowing their work to run smoothly.
The kids are also being taught yoga, karate, dance, art and craft through special classes as per individual interest. The timings are 11am-2pm in which they receive primary education, and every Friday, through games, an effort is made to understand their interests and inclinations, so that their interest does not dwindle. Great care is taken to raise these kids from their present environment to the mainstream of society.
Apart from this, every six months, various institutions come forward to organise health camps. For the empowerment of women, the team goes to the bastis to educate women, and honours those women who regularly send their children to be educated. Vocational training makes them self –reliant. Since 2017, every Sunday under the Swachch Bharat Abhiyan, the area is cleaned up from 8am-11am.
Besides this, they also try to educate addicts; the children are made aware of good and bad touch; health camps are set up; Self- defence and patriotism is inculcated in their minds through cultural functions; they are encouraged to plant trees and reject plastic; Rotary Club Vaishali regularly fumigates the area and distributes furniture to primary schools; the kids are taken for sight-seeing tours; blood donation camps are organised; the list is endless.
Dedicated, and brimming with positive energy, Rajani and her team are doing great service to these poor souls. May more good-hearted souls follow their footsteps!

Important : If you are making an impact in the world, Please send us your story at : manoj@sociostory.in and we will try to cover you.