One step towards sustainability, a call to use alternative sources of energy
April 13, 2022, 2:38 p.m.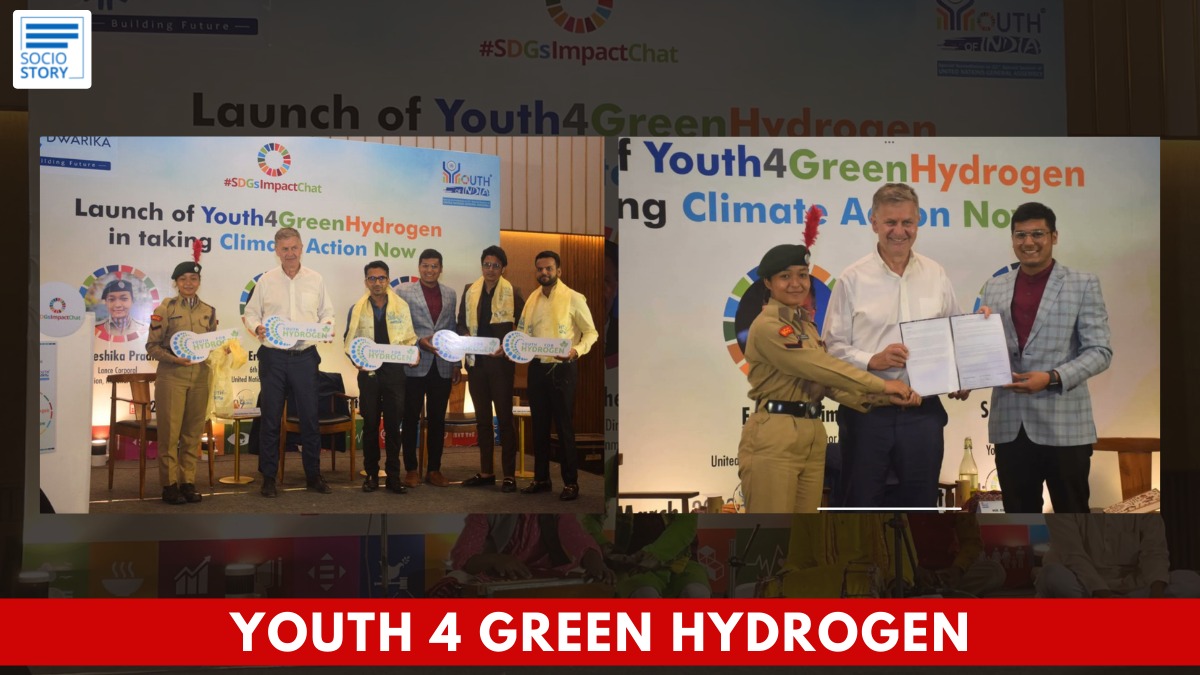 By: Reshma Jain
In an initiative to inspire and engage more people across India in leading climate action, the Global Youth body for Green Hydrogen Organisation was launched by Youth of India Foundation & Dwarika Group, Siliguri, recently. The repercussions of climate change are so obvious that it scares the existence of living beings. Thus, a collective action and individual responsibility is required to ensure the future generations have a safe planet to live on. A few days ago, the Youth of India Foundation led the first-ever river Mahananda cleanathon "From Ganda to Mahananda ki Saafai" which had brought 10000+ volunteers together incleaning the lifeline of North-East and Siliguri, River Mahananda.
The team also launched 'Youth For Green Hydrogen'from Siliguri (the gateway of North-East) where the Chair of Green Hydrogen Organisation happens to be the 29th Prime Minister of Australia. In a bid to support this initiative, Minister of Road Transport and Highways of India Nitin Gadkari strengthened the call to use Green Hydrogen by driving in a car powered by Hydrogen. In the opening statement during the launch, Sailesh Singhal, Founder, Youth of India, remarked, "It is a privilege and honor to share that Youth of India Foundation along with Dwarika group of companies have launched the Youth For Green Hydrogen."
Mr. Mrinal, MD of Dwarika group of companies was present during the launch and he pledged and committed for strengthening the youth participation of Green Hydrogen in the region along with various other stakeholders. Further, on the advice of Mr. Karkara, Founding Chair of Global Advisory Board of Youth of India Foundation, the Sixth Executive Director of UNEP, Hon. Erik Solheim had accepted to be part of the Global Advisory Board of Youth of India Foundation & Founding Chair of Youth for Green Hydrogen. In his keynote address, Mr. Erik said, "Youth Leadership is key to creating green solutions, I welcome the creation of Youth for Hydrogen by Youth of India, youth hold the key to a green economy."
Emphasising on the Youth's role,"We need to empower youth to innovate to promote solar and hydrogen energy sources",said Mr. Karkara. This eco-friendly event saw the participation of heads of various NGOs across the North Bengal region which was followed by cultural performances by dancers and singers representing the local art forms of North Bengal.
The main Objectives of Youth 4 Hydrogen are:
- To find renewable energy sources and move away from the use of traditional sources with a large carbonfootprint.
- Working with Hydrogen ensures long term energy security for the country and proves beneficial for the economy in the long run.
- Public Health and Environment benefits due to lowered carbon emissions which improves the environment and therefore human health.
- Emphasising on therole of youth as innovators, social entrepreneurs and the need for investors to invest in innovative solutions to make Hydrogen the new norm.