Serving the neglected: Age Care Foundation to add a wing to its services
Aug. 4, 2022, 7:06 p.m.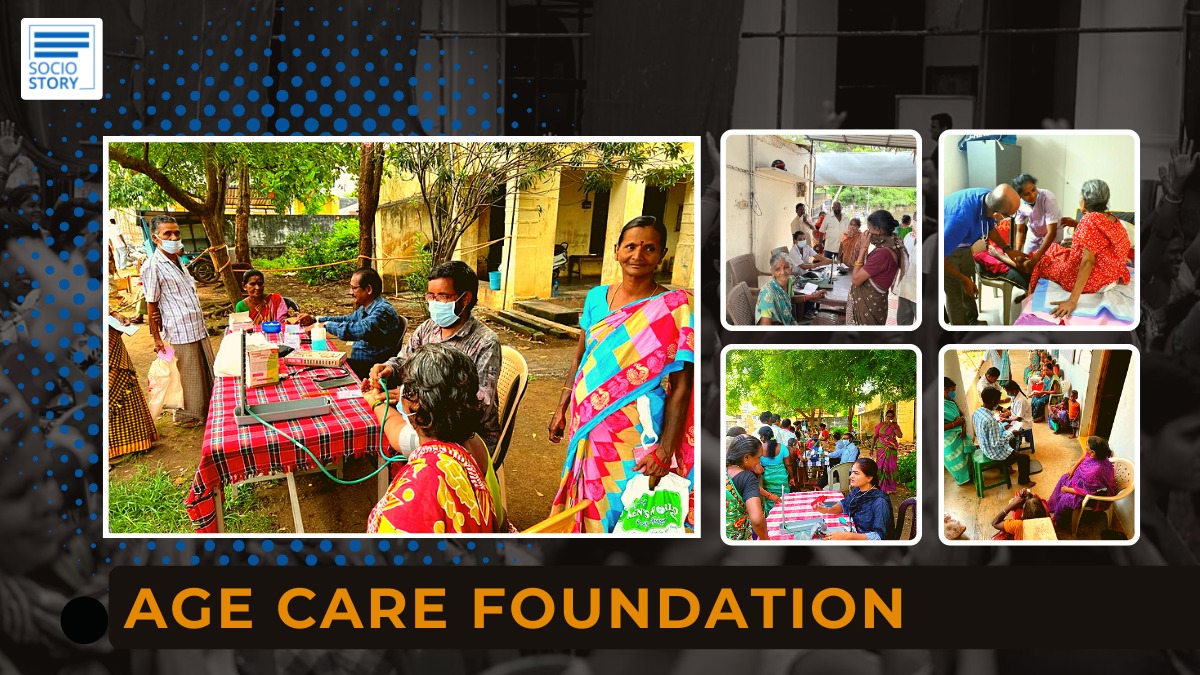 By: Reshma Jain
According to some surveys, the elderly people in India feel neglected, factors being many. While some are discriminated against because of their age, the others are treated disrespectfully and are made to feel as a burden. Moreover, the present trend where youngsters dream to settle abroad, the elderly are left with no option but to settle in old-age homes. A sad plight, indeed.
Keeping this in view, Sneha Sandhya in Visakhapatnam was established in the year 2004, by a group of senior citizens with a zeal to serve the elderly. They realised that accessible and affordable healthcare is not available for most of the elderly in the community. This prompted them to promote an organization dedicated to provide Geriatric Care to elders and also Palliative Care to people with serious illnesses. Thus was born Age Care Foundation (ACF) registered as a Public Charitable Trust, in the year 2012.
As Age Care Foundation prepares to celebrate ten years of service, the Free Polio Surgical and Research Foundation, Visakhapatnam, has provided one acre of land in Gambheeram Village, Visakhapatnam to establish and run a fully integrated centre for Geriatric and Palliative Care, which is one-of-it's-kind in Andhra Pradesh. This upcoming project will open new vistas of care and scale up Age Care Foundation's services manyfold.
The centre along with its out-reach services is projected to serve people not only from the city of Visakhapatnam but also from the adjoining districts. The hospital is aimed at serving the unmet needs of the community and will be run on a not-for-profit basis. Age Care Foundation's existing network of doctors, nurses, volunteers and social workers will continue to serve the community from the new facility.
The elderly and persons with serious illnesses often have special and complex health care needs, which generally are not addressed by the services provided by existing health care facilities. While the services will be available for all sections of the society, focus will be on extending equitable and efficient care to the under-served population.
At present 800 / 900 patients avail the services every month in Foundation's out- patient clinics. About 250 inmates of six old age homes are served by the team monthly visits. Age Care Foundation has so far served about 2,600 patients registered under Palliative Care. The 'home care' team is making more than 100 home care visits every month.
Speaking to Socio Story, Chairman of the Sneha Sandhya Age Care Foundation, G Sambasiva Rao, said, "The foundation has been providing much needed health care services to the elderly in the community and also those who are living in old age homes. The services are provided through outpatient clinics conducted in different locations in the city and select villages in the neighbourhood. Every month about 1,000 elderly persons benefit from these services. Essential medicines are dispensed free of cost to persons from poor socio-economic backgrounds."
Adding that the Bhoomi Pooja of the ACF Geriatric and Palliative Care hospital will be performed on August 7 at Gambheeram, Rao added, "In ACF, we wish that every elderly person who is in their last stage, breathes with dignity and peace."
Geriatric care covers a wide area of problems concerning the elderly. There are many conditions that affect people as they grow older; including Arthritis, Osteoporosis, Cancer, Alzheimer's Disease, Hip and Joint Replacement, Balance Disorders, Incontinence, Cardiovascular Diseases like Heart Disease and Stroke etc.
Dr N S Raju, Geriatrician and palliative care physician who is also the managing trustee of ACF, said, "Geriatric Rehabilitation aims to restore function or enhance residual functional capability and improving the quality of life in older people i.e. particularly those with disabling impairments and/or frailty. The goals focus on returning patients back to the physical and mental functioning they were at before the health episode occurred."
Age Care Foundation is actively engaged in creating public awareness about dementia and in close association with ARDSI - Visakhapatnam (Alzhiemer's and Related Disorders Society of India) working to bring about a dementia-friendly community where those affected by dementia will have better quality of life.