Socio Story's campaign #We4India received tremendous response as top artistes across the globe support the initiative
June 14, 2021, 7:17 p.m.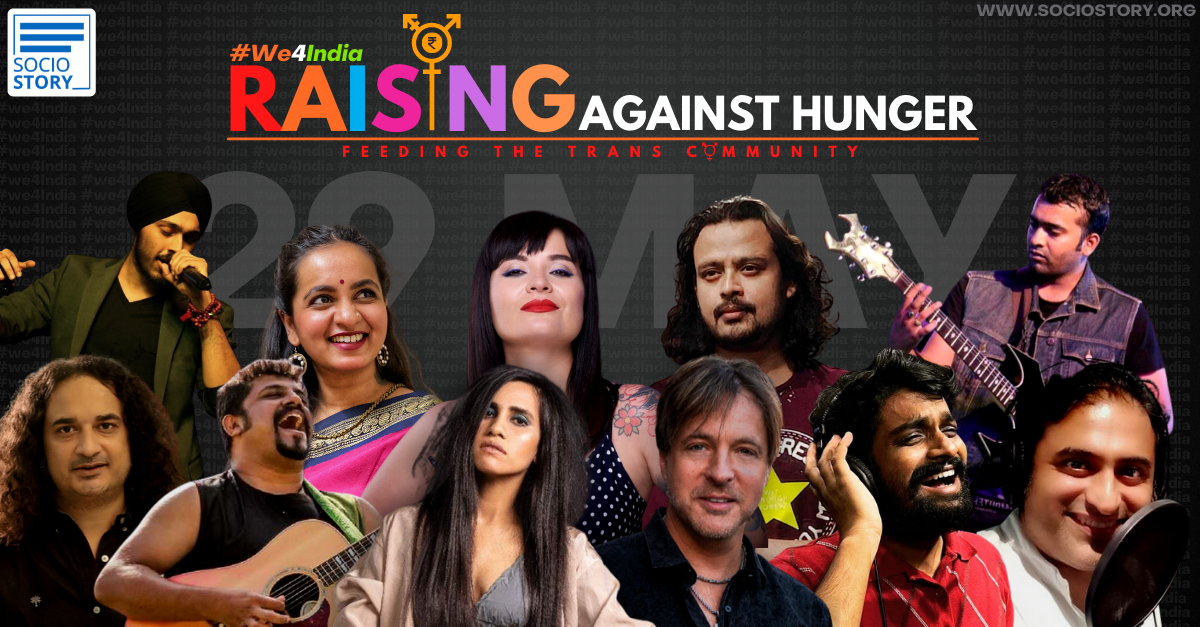 By:Reshma Jain
Joy, Sorrow, Tears, Lamentation or Laughter: To all these Music gives voice. Music is what tells us that the Human Race is greater than we realise. Keeping in view the power of music, Socio Story had organised one-of-its kind virtual concert for a cause on May 29, 2021. The response from our audience has been overwhelming and the support we received from top artistes, donors/contributors/partners was tremendous.
As we all know the second wave of the pandemic devastated the lives of thousands of people. Amidst all the chaos going around, we at Socio Story felt the need to spread positivity and hope during these unprecedented times. Having said that, we also realised that there are communities which have been neglected and continue to be so. So, with a mission to spread hope and create an impact, we initiated a campaign #We4India- To Rise and Raise against Hunger. Because we believe that step by step together, we can tackle hunger.
After having done our research, we realised that the transgender community has been the most neglected. Without a second thought, we decided to cater to this community through a fund-raising virtual concert. Thanks, is but a small word to express our gratitude to all the talented singers/musicians and composers who accepted to be a part of our initiative. Prominent performers like Nikhita Gandhi, Lonnie Park, Varijashree Venugopal, Raghu Dixit, Claudia Aru, Poojan Kohli, Raja Hasan, Srikanth Krishna, Anurag Dixit, Sricharan Pakala and J Shreekanth performed at the live virtual concert. Grammy winner and noted environmentalist Ricky Kej had delivered keynote address and transgender rights activist Laxmi Narayan Tripathi addressed the audience on the difficulties being faced by the community.
After the successful concert which lasted for more than two hours with hundreds of viewers, the funds raised were used towards providing ration kits to the transgender community. A total of three drives in Vizag catering to 200 people was organised in a phased manner. A drive was also organised in Delhi NCR and Rajkot.
We now look forward to organising Season 2 of #We4India to reach out to more people in the country. Stay tuned while top artistes will be joining us for the virtual concert on June 27, 2021.
Important : If you are making an impact in the world, Please send us your story at : manoj@sociostory.in and we will try to cover you.