Striving for a better health for humans and the planet
Aug. 7, 2021, 6:11 p.m.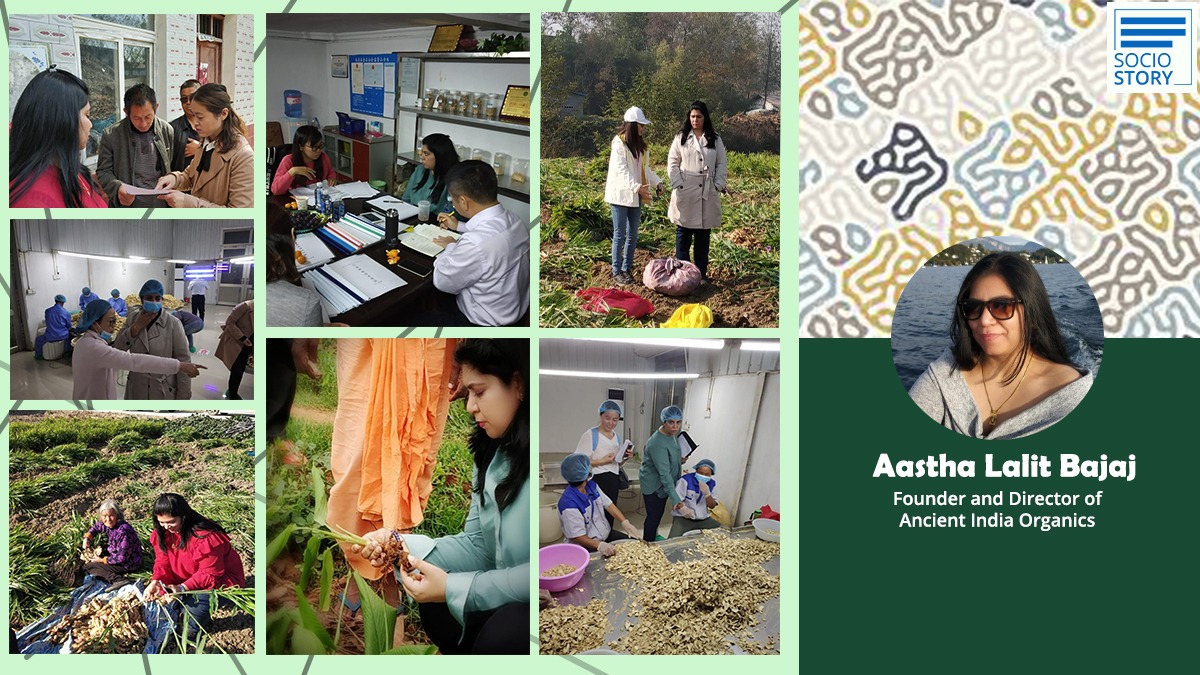 By:Reshma Jain
"When diet is wrong, medicine is of no use. When diet is correct, medicine is of no need," goes a saying. Although there is progress in every sector, progress in health has not been seen in its real sense. Yes, technological advancements have made it easier for detecting and treating diseases/ailments, etc, but the need is to understand the root cause of health problems. Why are there an increasing number of 'lifestyle' diseases among youngsters? The answer is in the question: it happens because of an unhealthy lifestyle that youngsters are leading and the main factor is 'Food'.
The Covid pandemic has taught us many lessons and one of them is the need to stay healthy and fit. While a few of them are trying to change their lifestyles, the need
to inculcate healthy eating habits has increased like never before. Given the infiltration happening in the developing countries, people are now slowly becoming conscious and selective when it comes to food. However, a larger population needs to be sensitised to maintain a healthy regime.
Just like any other day, Aastha Bajaj was eating mindfully when 'food on her plate' grabbed her attention. She thought to herself that the root cause of most of the health issues lies in the food we eat. So, she started researching the production and quality of food. When she learnt about the amount of pesticides and toxic chemicals used to grow crops, it bothered her a lot and that was the day Aastha decided to do something for the larger good. Aastha also observed how some domestic brands were misleading consumers by just using the word 'organic' to boost their sales but have no authenticity or certifications around it.
Having more than 11 years of experience in the corporate sector, an idea to create a sustainable ecosystem struck Aastha. This led to the setting up of Ancient India Organics (AIO) in the year 2013. The belief that humans should have access to clean water, pure food and shelter ignited the flame in her. This initiative led to training and sensitising farmers on the type of soil, organic farming, methods of farming, etc in the North Eastern part of India. Gradually, the soil in the Southern part of India was also tested for Ginger and turmeric cultivation. Gradually, Aastha realised the need to bridge the gap between conventional methods of farming and the latest technologies used to meet the market demand.
Speaking to Socio Story, Founder and Director of AIO, Aastha said, "I always wanted to give more in return to society and to nature. We are already spinning the wheels of impact for the farmers by enhancing their standards of living, giving them a steady and sustainable source of income, and educating them on the positive impacts of organic farming. Having impacted the lives of more than 3,000 farmers till now, plans are afoot for the construction of schools in association with some organisations."
"Every time you buy organic, you're persuading more farmers to grow organic. Within a short span of time, we expanded to countries like China and Switzerland. Now we are currently working on expansion within India for more products and Africa as well," added the woman entrepreneur by stating that one project currently being undertaken is in the tribal regions of Araku and Paderu of Andhra Pradesh.
AIO made many bold and unconventional steps to upscale production, one of the most major ones was establishing a farming project in China with over 1,500 farmers working across 5,000 hectares of land to produce 3,500 tons of Ginger. "We also put in a lot of effort and faced many challenges to get the project Rainforest Certified - (RA), which takes four years. And now we can proudly say that Ancient India's Ginger farms in China is the only farm in China that holds this valuable certification," said Aastha who embarked on this journey to encourage organic and carbon neutral produce.
Speaking on the benefits that the farmers gain, Aastha said, "Farmers particularly are saved from the harmful chemicals they have to spray on the crops while doing conventional farming. There are a lot of training sessions conducted to increase the technical knowledge to increase productivity leading to more Agri output and more income. Usually, farmers never get advance guarantee for their produce but in our system, we guarantee purchase to the farmers before the sowing season. Gradually, farmers also get a knowledge of dos and don'ts of particular crops. Currently, we are producing and exporting Ginger, Turmeric and Coconut products."
Aastha wishes to uplift the society, influence the lives of the underprivileged, especially the farmers. Her personal motto is to bring benefits to the farmers and to uplift them in the process and connect them to the global market. Her goal is to establish a very eco-friendly and sustainable supply chain model in the age-old agricultural industry and ensure a better lifestyle for everyone involved within. Organic food and ingredients are the future, not only are they good for the health of an individual but also plays a vital role in environmental sustainability.
Important : If you are making an impact in the world, Please send us your story at : manoj@sociostory.in and we will try to cover you.