This Engineer left his lucrative job to work for the society and now runs one of India's largest volunteer group
April 14, 2020, 10:14 p.m.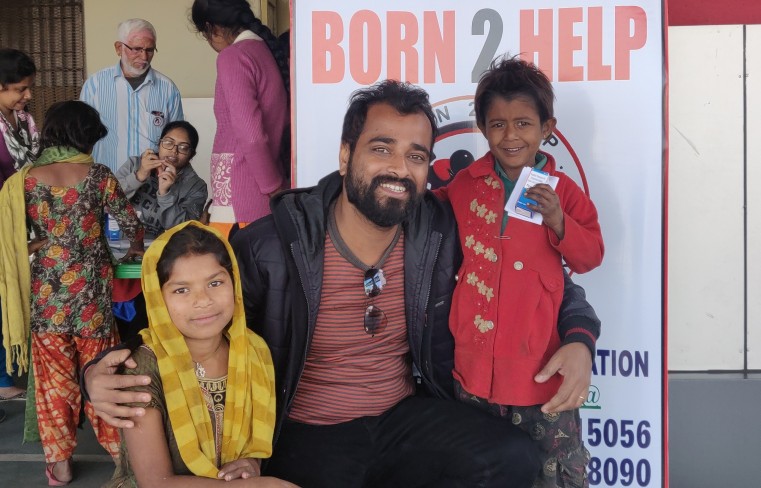 Barun Paul had always been actively involved in the social causes around him. He was determined to dedicate his life towards the upliftment of society. This noble idea bore fruit when he graduated as an engineer and bagged a lucrative job at a renowned MNC in Bangalore.
He was blessed with a clear vision that aimed at bringing that difference in peoples' lives which is consistent, sustained and self-evolving. But while working for the CSR activities of his company and various other NGOs, Barun felt that he was not being able to make a considerable difference in the lives of the poor and downtrodden. This notion helped him with the idea of forming Born 2 Help- a volunteer-based group, which saw the light of the day in 2015.

Initially, the group aimed at providing better living conditions to children across slums in India. They pledged to improve not only their living standard, but also to provide access to basic education in order to build a better future for them. While working for them, Barun and his team realized that malnutrition and poor sanitation is a major setback for these children. So they started monthly Sunday drives for providing health practitioner approved medical kits for the HIV positive children in Bangalore.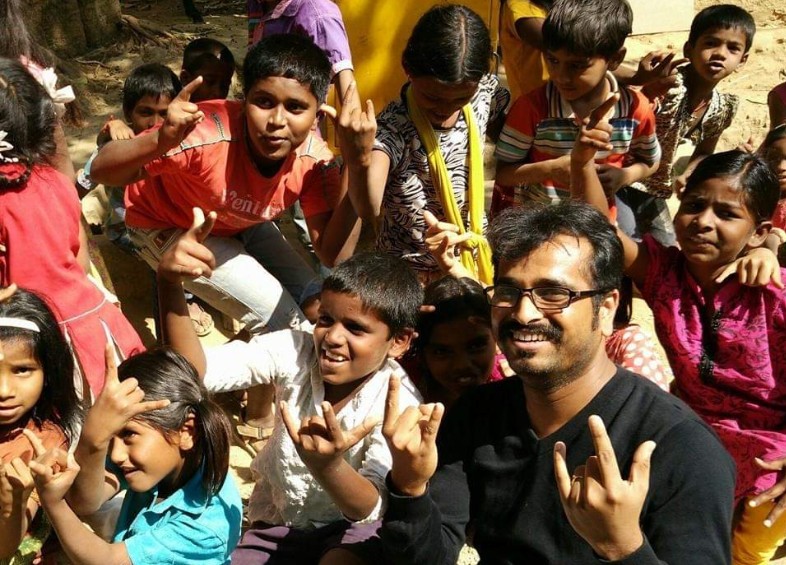 Born 2 Help has by now spread its wings to cover a wide range of socio-economical issues in the country. With only a handful of volunteers and donors at the inception in Bangalore, this dedicated team has grown manifold across four different cities- Bangalore, Kolkata, Jamshedpur, and Kharagpur. Born 2 Help follows a 'no-money' ethic, which implies that money is not directly collected from the donors. Instead, the requirements are communicated through a social media chat room. This convinces the donors that their well-intentioned donations consisting of stationery, sanitary napkins, blankets, medicines, grocery, etc., do reach the needy. Through various diverse ventures, Born 2 Help provides free schooling along with basic hygiene sessions and distributes hygiene kits across slums; supports pregnant women with proper food, medicines and doctor consultation, monthly menstrual hygiene sessions and distribution of sanitary napkins; Some initiatives have been recently acclaimed by Business Standard newspaper. Last year, volunteers adopted an Adivasi village in West Bengal and work relentlessly for its overall development.

Volunteers also distribute fresh homemade food and free clothes across slums. Besides this, the Walk for Hope marathon raises funds for cancer patients. "In the past two years we have raised 6.3 lakh and supported 14 patients for their treatment", says Barun. We need more golden-hearted youth like Barun to make the world a better place. Together they can light up the darkness in peoples' lives. In Barun's own words, "Alone we can do little, but together we can make a difference."