This year, let's take an oath to #SayNoToPlasticTiranga
Aug. 14, 2021, 7:52 p.m.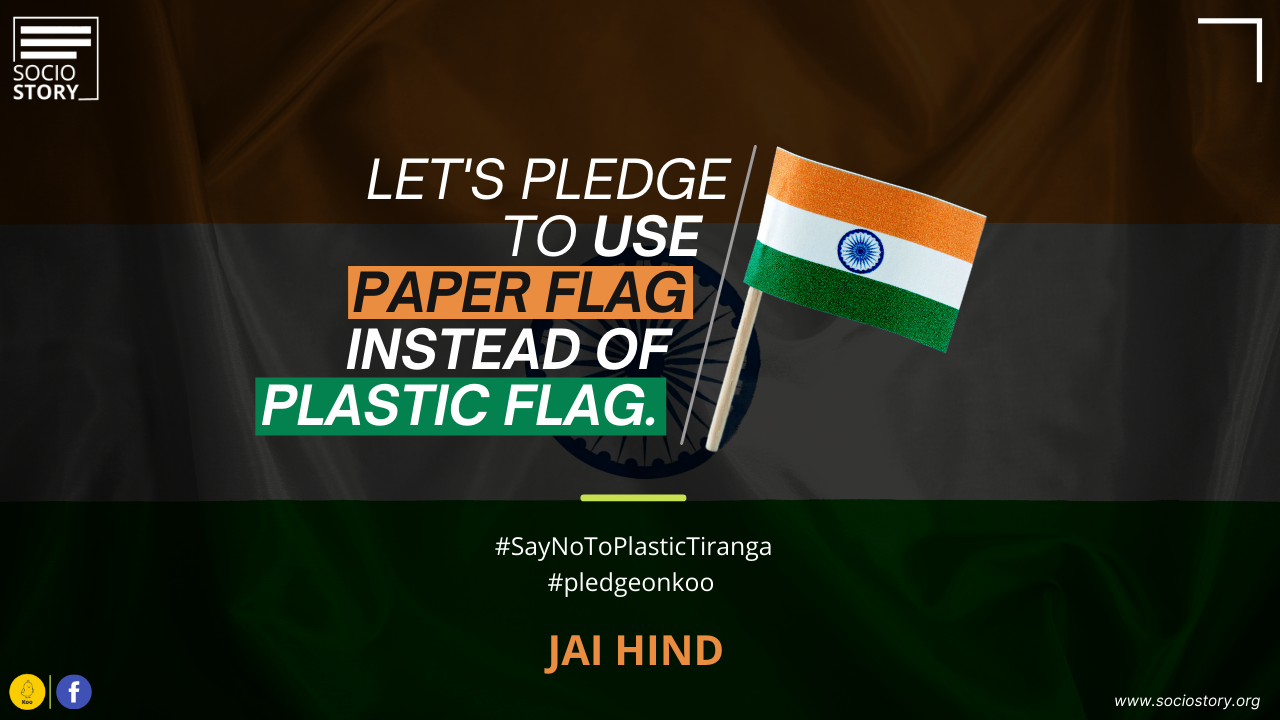 By:Reshma Jain
In a bid to spread awareness on the impact of using plastic flags, a lot of organisations are coming together to support the movement. The Home Ministry had also recently announced the 'Don't use plastic Tiranga', and instead opt for cloth/paper tricolour.
On this 75th year of Independence Day, Koo App and 'Our Mitti Foundation' are making an effort to make India cleaner, eco-friendly, and more respectful towards our national flag. 'Our Mitti Foundation' is driving a #SayNoToPlasticTiranga campaign on Koo to spread awareness among people to use an alternative (Cloth/Paper Flag) on this Independence Day. Plastic being non-biodegradable, harms our environment and it is high time we realise the need to make better choices.
Our Mitti Foundation has requested the Koo users to pledge to use paper flags instead of plastic flags which will help in ensuring a safer environment and also maintain the dignity of our flag. They have also appealed to everyone to take a #PledgeOnKoo to #SayNoToPlasticTiranga and use paper/cloth flags instead.
Koo App has always aimed for the betterment of India, be it by providing a platform for millions of Indians to voice their thoughts and opinions in their mother tongue or by being the first one to comply with IT laws issued by the Govt of India. Over the last year, over 7 million people have come on board this platform and put their thoughts in Indian languages. They have also expanded their presence in Nigeria and are looking at other countries. Many influential personalities have joined their platform, including over 11 Chief Ministers from various parties, several cabinet ministers from multiple governments, most prominent media houses, and many celebrities and sports personalities, stated a note.
Important : If you are making an impact in the world, Please send us your story at : manoj@sociostory.in and we will try to cover you.